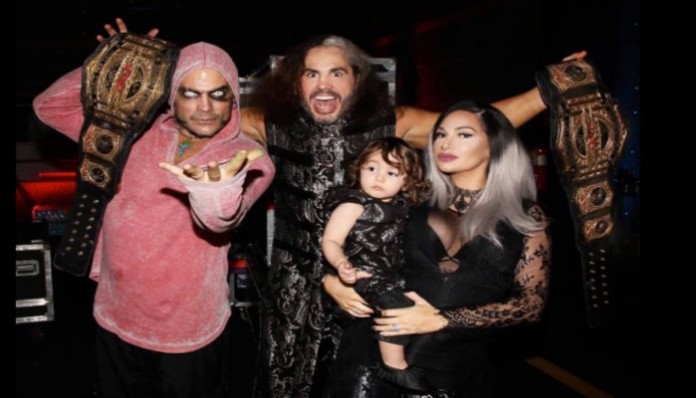 Matt Hardy and Impact Wrestling battled over the rights to the Broken Universe for the better part of a year, but now both parties appear to be on good terms. It was recently confirmed that Matt Hardy owns all of the Broken Universe trademarks, and it was also reported that WWE will be licensing Broken Universe footage from Impact Wrestling.
It's nice to see that this saga has reached a happy conclusion, but there were times when the battle got very ugly with both sides taking shots at each other on social media. Impact Wrestling President Ed Nordholm recently spoke to Newsweek about what he would have done different, and he noted that he had some regrets how he handled things.
"Attacking hispanic women who are protecting their men," Nordholm said in reference to Matt Hardy's wife Reby. "As a fresh person into the wrestling world, a guy from the corporate environment where we don't play in the social media world, we clearly took on a s**tstorm—and I got my head handed to me."
Shortly after Anthem purchased Impact Wrestling, Jeff Jarrett was put in charge, but Jarrett and Impact parted ways several months ago.
Nordholm commented on his relationship with Jarrett saying that even though they're not working together anymore he is grateful for everything Jeff did.
"[Jarrett] was a great assistance to me. Unfortunately, as we got into the summer, I think the stress of trying to [overhaul Impact] clearly was starting to have some impacts on him and his issues to deal with the situation. We had to part ways. I regret that it turned out that way, but I'm grateful for everything he did for me."