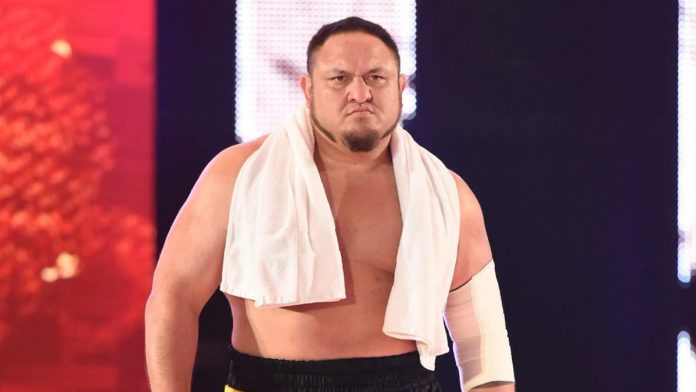 Samoa Joe was riding a wave of momentum heading into the Royal Rumble, but unfortunately for Joe that wave came crashing down when he was pulled from the Royal Rumble match due to a foot injury.
Joe was pulled from in-ring action, and now he's been pulled from even more upcoming live events. WWE has removed Samoa Joe from WWE live events until after WrestleMania 34 in April.
As of this writing Samoa Joe is still being advertised for the WWE European tour in May. This obviously doesn't look good in regards to Joe's status for WrestleMania 34, but it's possible that he's just being pulled from the events as a precaution.
The Miz is an 8 time WWE Intercontinental Champion, and he's the man who is currently holding the title. If Miz happens to become a 9 time IC Champion at some point in his career he will tie Chris Jericho's record for most runs with the title.
It remains to be seen if Miz will ever tie Jericho, but in the meantime he's still making history and breaking records.
The Miz currently has a record of 542 combined days with the IC Title recognized by WWE, which puts him at number 2 on the list of combined days with the belt just under Pedro Morales with 619.
The current IC Champion took to Twitter to brag about his big accomplishment when he posted the following:
Another day, another milestone pic.twitter.com/G5iIIETqrl

— The Miz (@mikethemiz) February 10, 2018