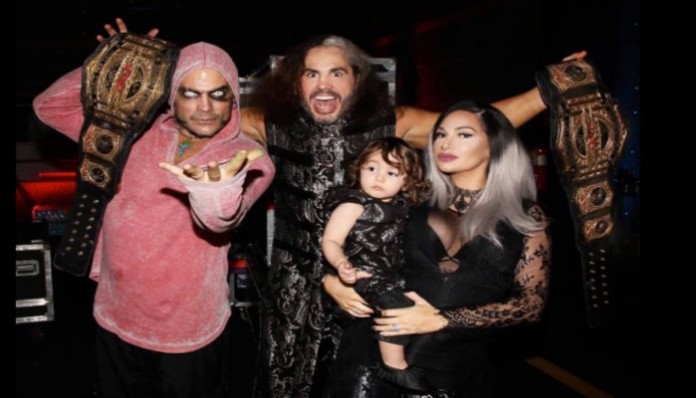 Matt Hardy and Jeff Hardy parted ways with Impact Wrestling earlier this year, and the company has since rebranded and is now known as Global Force Wrestling. The Hardys have been fighting for the rights to the Broken Universe, and it was recently reported that the two sides were close to coming to terms on a deal, but it fell through.
It was recently reported that the two parties came to terms on a deal that would have seen the Hardys pay $10,000 to $15,000 for the rights to the gimmick, but talks reportedly fell through because Anthem also wanted 50% of all Hardy revenue, including Jeff Hardy's art and music which The Hardys saw "as a monumental heist and money-grab."
Global Force Wrestling President Ed Norholm recently spoke to Sports Illustrated about the battle over the rights to the Broken Hardys gimmick, and he said he's made numerous attempts to make arrangements for Matt Hardy to use the gimmick.
"What prevented it from completion is that we've never come to terms. I have made numerous efforts, going back to February and the time of the cease and desist letter [to Ring of Honor for advertising the "Broken" Hardys for their 15th Anniversary pay per view] to make an arrangement with Matt Hardy to use the gimmick. Every time we have those conversations, they sort of start warm then end up not coming to fruition due to an inability to come to an agreement as to what basis I would confer those rates on him."
Nordholm was also asked if he will ever sell the intellectual property, and if the company would want a bigger sum of money if the gimmick is used in WWE. According to Nordholm, he's not interested in negotiating anymore, and he's done with the situation.
"I've stopped thinking about this. We have a show to put on, and a company and a brand. We've got things on our plate that are more important than sorting out the "Broken Brilliance." I made a genuine effort to resolve something to benefit the Hardys as a goodwill gesture to Matt. It didn't reach a conclusion and we're moving on. We're not going back to it, I'm not interested in opening a new dialogue, I'm not interested in opening another conversation about it. We made our best effort, it didn't happen, and I'm not going to negotiate all over again."
It should be interesting to see what the Hardys have to say about his comments.