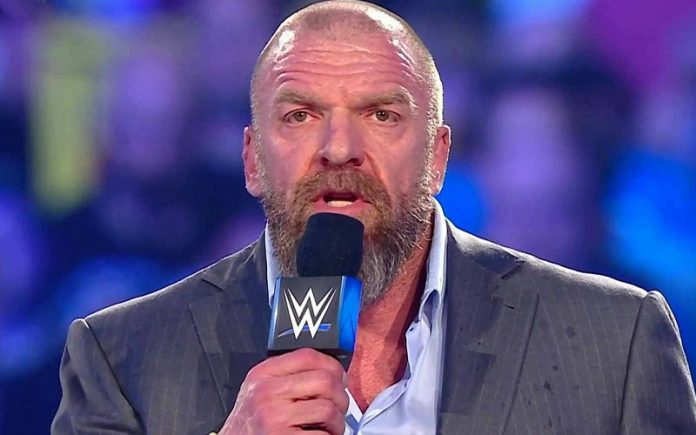 For decades Vince McMahon was running WWE, but things are different now as Vince retired back in July and Triple H is now in charge of WWE creative.
Over the last few years there's been a lot of talk about wrestling companies crossing over, and fans were shocked when it was announced that Shinsuke Nakamura will be wrestling The Great Muta at a Pro Wrestling NOAH event in January.
Shinsuke Nakamura's upcoming match with The Great Muta was referenced by Michael Cole on SmackDown last week, but he did not mention that it's taking place at a Pro Wrestling NOAH event. The Wrestling Observer Newsletter reports that Triple H isn't expected to be as isolationist publicly as Vince McMahon was.
Vince McMahon was known for rarely working with other wrestling companies, but it seems that Triple H is taking a different approach now that he's in charge. Stay tuned for updates.