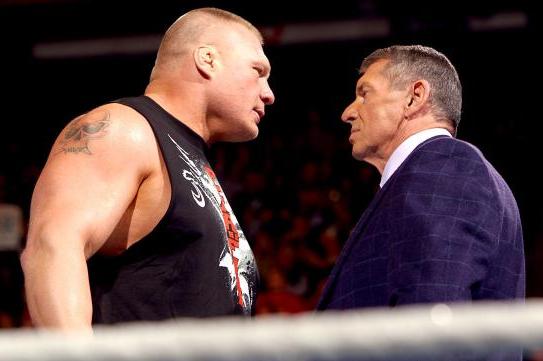 You never know when someone might jump from MMA to professional wrestling and that's exactly what Ronda Rousey did when she made her WWE in-ring debut at WrestleMania 34. Ronda has come a long way since then and now she's the current SmackDown Women's Champion.
Brock Lesnar has also found success in the MMA world, and he's been booked as a nearly indestructible beast ever since he returned to WWE in 2012.
During a recent episode of Ronda On The Road, the SmackDown Women's Champion talked about how she was booked while Vince McMahon was in charge, and she explained why Vince didn't book her like Brock Lesnar.
"Vince [McMahon] doesn't see me playing the 'invincible monster' like Brock [Lesnar]. This is like a more vulnerable side of me. But not vulnerable like, 'Oh, I'm being hurt.' It's more like I gotta find ways to challenge myself more and more like I'm not trying to hide from my limits. I'm trying to change that for them with a vengeance, and that's how I think a Champion should be."
Ronda Rousey will be in action at Survivor Series: WarGames on Saturday, November 19 when she defends the SmackDown Women's Championship against Shotzi. Stay tuned for updates.
H/T Sportskeeda