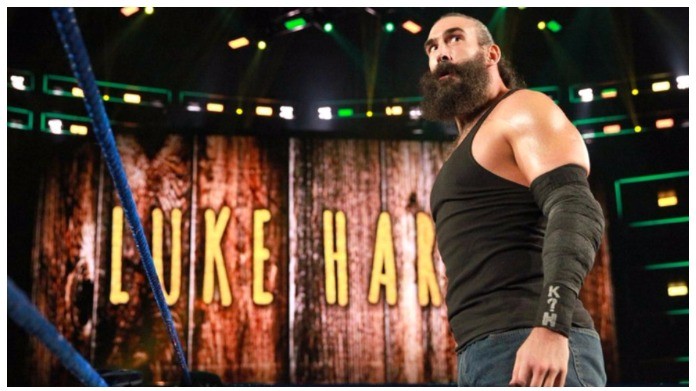 Currently, Luke Harper has been stuck in the midcard on SmackDown Live. Despite being in the main event this week, he rarely gets much television time to establish himself with the WWE television. However, SmackDown GM Daniel Bryan feels that should change very soon.
Related: Daniel Bryan Thinks WWE Absolutely Needs To Change Its Presentation
Daniel Bryan may have just returned from his hiatus, but he's been watching the product, and he feels that WWE officials missed an opportunity with Luke Harper. He's someone that Bryan will have his eye on in the future. Recently, the SmackDown GM did an interview with FOX Sports and had the following to say about Luke Harper's momentum being wasted.
"I think that he's somebody that we can utilize better. When he left the Wyatt Family, I thought the fans were really starting to get behind him – and his match with Randy Orton, gosh, I loved his match with Randy Orton."
"Every time you see him, he's dynamic. The crowd gets behind him, and then you just kind of lose him on TV to where we don't really see him much. I think we're really losing out on that."
On this week's episode of Still Real Radio we're talking about the fallout from the Money in the Bank pay-per-view, James Ellsworth handing the briefcase to Carmella, the possibility of Samoa Joe becoming Universal Champion and more. You can subscribe to Still Real Radio on iTunes and you can also check out the latest episode below.