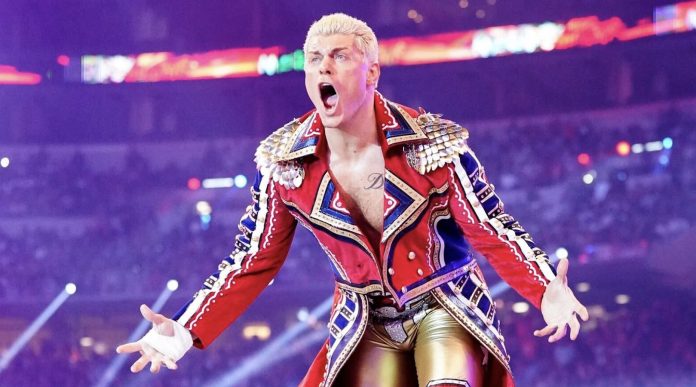 Cody Rhodes was a mainstay in WWE for years, but in 2016 he decided to bet on himself and leave the company. Clearly the bet has paid off as Cody has become one of the top stars in the professional wrestling business.
During his first run with WWE Cody Rhodes switched up his gimmick several times and at one point he was working as a character named Stardust who was similar to his brother Goldust. The American Nightmare recently talked about why he left WWE on the Impaulsive podcast and he stated that the Stardust gimmick is the reason he left.
"Stardust is the reason I left. So it really the story was I was with WWE since I was 19 and was kind of a very much a legacy hire. They knew he was Dusty's son and that opened the door for me. And then the tricky thing being second or third generation once the doors open once you got that special treatment here, now your expectations are through the roof.
"I wasn't ready for those expectations, slow learner all that. But I was really chipping away and you know, the brass rings are these things you get when you're lower to the middle of the card. Everything I was, you know, good live segments. I was nailing them. I won the Intercontinental Championship, I was making the most of it."
Cody Rhodes won the Royal Rumble over the weekend and he's currently set to challenge Roman Reigns for the Undisputed WWE Universal Championship at WrestleMania 39 in April.