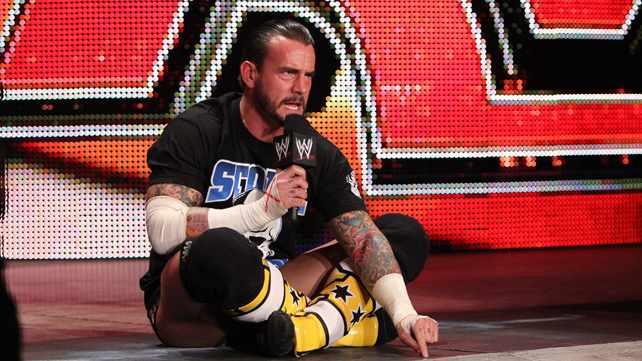 CM Punk has kept himself as aloof as possible in regards to interaction with WWE personnel since his departure in 2014. He has made it a point to let us know that he is unhappy with the company, watching hockey on nights of WWE pay-per-views, and even suing employees in Vince's Land of Powerslams. But, he recently reached out to one WWE superstar, admittedly it was a strange interaction to say the least.
Related: CM Punk Comments On Picture Of Brock Lesnar, The Young Bucks Respond
Curt Hawkins posed the question of whether or not there was anything worse than Zack Ryder's Instagram story and he never thought that he would get a response from the Straight Edge Superstar.
Curt Hawkins posted the following:
Is there anything worse than @ZackRyder's Instagram story?

— Brian Myers (@TheCurtHawkins) February 15, 2017
@TheCurtHawkins @ZackRyder your twitter? #zacked

— Coach (@CMPunk) February 15, 2017
This seems to be exactly the same kind of response that we have come to expect from Punk. He has been known to take something and run an opposite direction than initially planned, like when WWE thought he was going to do one thing at WrestleMania XXX, but instead. he took his tattooed ball and went home.
If you're wondering what's so bad about Zack Ryder's Instagram account, they might be referring to this recent entry which tells a sad story to say the least. After all, nobody expected to see the day when they'd outlive an Ecto Cooler.
https://www.instagram.com/p/BQgH5PpBVB0/
Rusev had some sad news for fans recently as he revealed that he was denied an opportunity that would not only make his fans happy, but his home country proud. It is indeed a sad day when a 6-foot-tall, 300 pound man is denied a chance to ball.
Sad news from the Rusevs. I wanted to enter the @NBA celebrity all-star game. But NBA passed. Sorry to disappoint all my fans. #NBAAllStar

— Rusev on the Roof (@RusevBUL) February 15, 2017
Natayla and TJ (Tyson Kidd) recently posted this picture online which not only features Nattie's famous father, but also shows a lighter side to the diva who is currently engaged in such a brutal rivalry on television. The cat masks were apparently The Anvil's idea, whether or not they were headed to some kind of "Eyes Wide Shut" cat-themed masquerade party has not been confirmed.
https://twitter.com/natbynature/status/831740478357897216