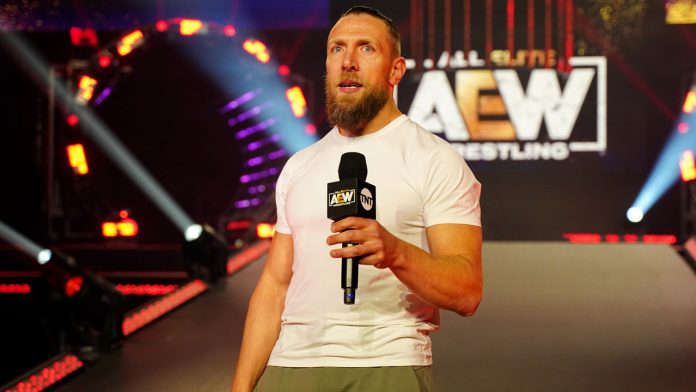 Bryan Danielson officially joined the AEW roster in 2021, but prior to that he spent years working in WWE. Throughout his run with WWE, The Miz was one of his greatest rivals as the two stars constantly clashed on screen.
While speaking with Cameron Hawkins on the South Kongress Podcast, Bryan was asked if working with The Miz is a demotion. Bryan responded by saying that he dislikes The Miz, but he also explained why feuding with The Miz can he helpful for a wrestler's career.
"As much as I dislike him as a human being, Miz really helped me and gave me a good story point and launching pad in WWE. Everything is how you take it, how it plays out. I don't think (it's a demotion), no. If it gives you an opportunity to show people what you can do, it's a great starting point because at the very least, the fans dislike The Miz. If you can go in, and you're good enough, if you go in there and have a great program with him, it's a great launching pad."
Bryan Danielson last competed on TV when he challenged MJF for the AEW World Championship in a 60 minute Iron Man match at the Revolution pay-per-view earlier this month. Following the pay-per-view a video was shown on Dynamite where Bryan declared that he was going home. There's currently no word on when he could return to TV. Stay tuned for updates.
H/T Fightful