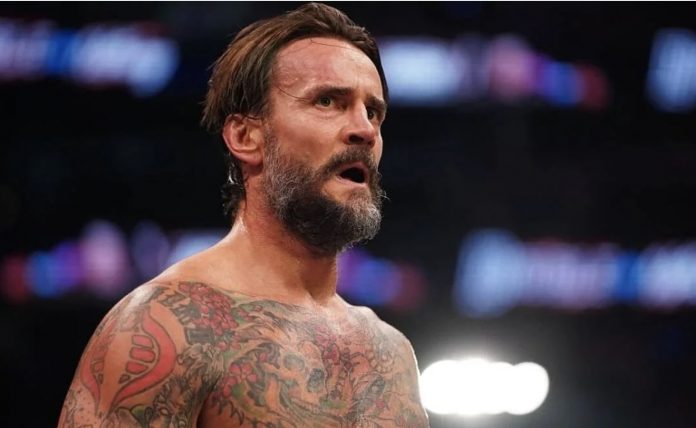 Last summer CM Punk had to take time off due to injury after winning the AEW World Championship. In his absence Jon Moxley was crowned interim AEW World Champion, so naturally Punk and Moxley feuded when Punk returned. Shortly after CM Punk returned he faced off against Moxley in a unification match that saw Moxley squash Punk in short time to become the undisputed AEW World Champion.
CM Punk recently took to Instagram to say that he wasn't cleared for the match, and he also claimed that Jon Moxley refused to lose to him when he posted the following in an Instagram story that was quickly deleted:
"SIGH. I wasn't cleared to come back to wrestle yet. Then plan was to wrestle at the ppv. I sat and listened to moxleys Rocky three idea. I explained how I'd never seen a Rocky movie.I and thought the idea sucked but if the boss wanted to do it whatever. He said he wouldn't lose to me. I'd never experienced someone refusing to lose to me. I just laughed. I asked Tony if this was what he wanted. He said yes. He's the boss so I said okay but I'd need to be cleared first. They kept saying it could just be a squash so l didn't need to be cleared. I scoffed at that. My health i more important. Dave Meltzer is a liar. Jericho is a liar and a stooge. There were plans but plans always change but I'll never put a company above my health ever again."
Now it seems that Jon Moxley will be getting a chance to tell his side of the story as Renee Paquette recently took to social media to announce that Moxley will address the CM Punk post on the next episode of The Sessions.
"Tomorrow Jon Moxley is back on The Sessions for what's sure to be an episode that gets people talking.
The former three-time AEW World Champion gets into why he likes to bleed during his matches and what went into creating his Texas Death masterpiece with Hangman Adam Page. He also sings the praises of AEW up-and-comers, begrudgingly offers respect to his and Renee's cat, and yes, he talks about CM Punk's Instagram post."
Renee Paquette has revealed that Jon Moxley will be on The Sessions tomorrow and he WILL talk about CM Punk and that Instagram post… pic.twitter.com/pP15rd0G3w

— Drainmaker ️ (@DrainBamager) March 27, 2023
One way or another it's going to be interesting to hear what Moxley has to say. Stay tuned for updates.