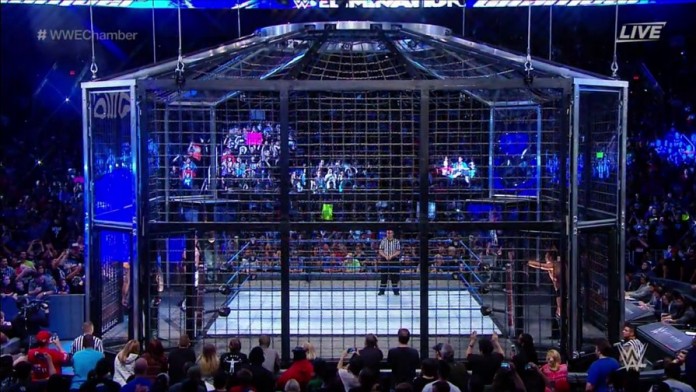 Becky Lynch was the inaugural SmackDown Women's Champion, and she's still holding things down for the women's division on the blue brand. Lynch is one of the Four Horsewomen from NXT who have helped to push women's wrestling forward on the main roster, and she has some high hopes for women's wrestling in WWE.
Over the past few years the women in WWE have main evented a pay-per-view, wrestled in a Hell in a Cell match, and main evented Raw and SmackDown. Becky recently spoke to Evening Times and she says the next goal is to main event WrestleMania, and hopefully wrestle in some high profile gimmick matches.
"The next goal for us is that all the women want to main event Wrestlemania. As far as getting opportunities we really are getting them, so hopefully we'll get ladder matches and Elimination Chamber matches down the line. We're already getting to do cage matches, tables matches and that's really exciting. We just need to keep moving in the direction we are moving in and the destination will be beautiful."
Becky's old rival Charlotte recently arrived on SmackDown Live, and it looks like Charlotte could be turning face. For now WWE is teasing an alliance between Charlotte and Becky, but the inaugural SmackDown Women's Champion isn't ruling out a heel turn in the future.
"I'd like to be a heel [wrestling slang for a villain] again, absolutely. However there are still so many elements of my personality that have yet to come out – I'd like to do more comedy, for example, and show all the elements of Becky Lynch. Then maybe an attitude adjustment would be in order, but we'll see how things pan out."
If you could book any 6 women in the WWE in an Elimination Chamber match, who would be in the match? Sound off in the comments below.