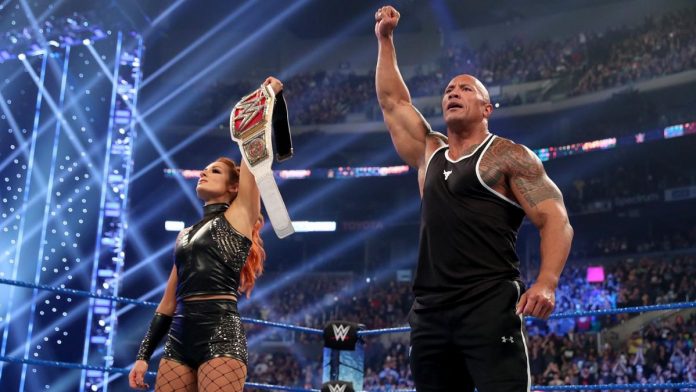 Becky Lynch had been teasing a possible return for months, and she finally got back in the ring at the SummerSlam pay-per-view back in August. The Man challenged Bianca Belair to an impromptu match for the SmackDown Women's Championship, and Becky put Belair away in a matter of seconds after she hit her with a variation of the Rock Bottom.
Prior to her return to the ring at SummerSlam Becky Lynch called The Rock and during an appearance on Out of Character with Ryan Satin she revealed his reaction when she asked to use the Rock Bottom.
"So I used a variation of The Rock Bottom before but it's just easier to get it and go. I asked The Rock if I could use it and he was very gracious and said that I could."
"Called him. Yeah, yeah, yeah. And I told him how SummerSlam is gonna go down. And said, 'Look, here's what I'm thinking. I'm supposed to hit one move on her. Can I use this?' 'Yeah!'"
Becky Lynch was recently drafted to Raw and she is set to defend the SmackDown Women's Championship against Bianca Belair and Sasha Banks in a triple threat match at the Crown Jewel pay-per-view later this month.