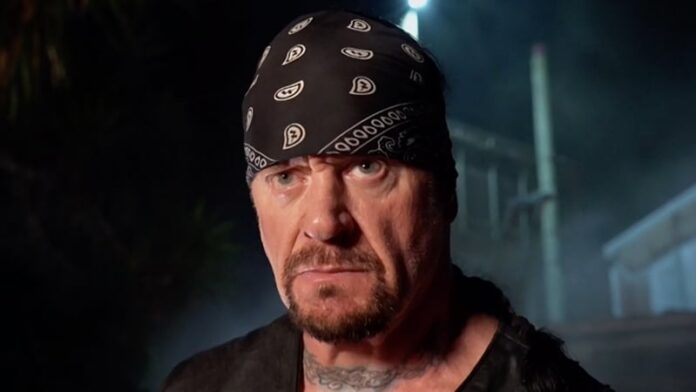 The Undertaker officially retired from in-ring competition following his big match with AJ Styles at WrestleMania 36, but he's still keeping a close eye on the business.
Now that The Undertaker is retired fans have been seeing a different side of the WWE Hall of Famer as he's much more open to doing interviews nowadays. Recently the former WWE Champion spoke to Alex McCarthy and he named Omos as a talent that he's really high on.
"I'm really high on Omos. He's still developing that talent and my gosh, what a great human being he is. Actually, I'm killing him off cause he's a bad guy right now, but he is a really nice human being and he is a sponge. He wants to get better."
"He wants to do all of the things that I look for when I see somebody that I really want to mentor, but it's difficult because its just so hard to book him in a way that he should be booked. He is an attraction, he's not an every week tv kind of guy, he needs to be special."
Omos has certainly stepped into the spotlight on the road to WrestleMania this year as he's currently set to face off against Brock Lesnar on the Grandest Stage of Them All. Lesnar and Omos had their first face to face meeting on Raw earlier this week and the confrontation got quite the response from the fans in attendance as they watched Omos tower over Lesnar. One way or another it's going to be interesting to see how the match between Brock Lesnar and Omos plays out at WrestleMania. Stay tuned for more updates as they become available.
"He wants to do all of the things that I look for when I see somebody that I really want to mentor, but it's difficult because its just so hard to book him in a way that he should be booked. He is an attraction, he's not an every week tv kind of guy, he needs to be special."

— Alex McCarthy (@AlexMcCarthy88) March 17, 2023