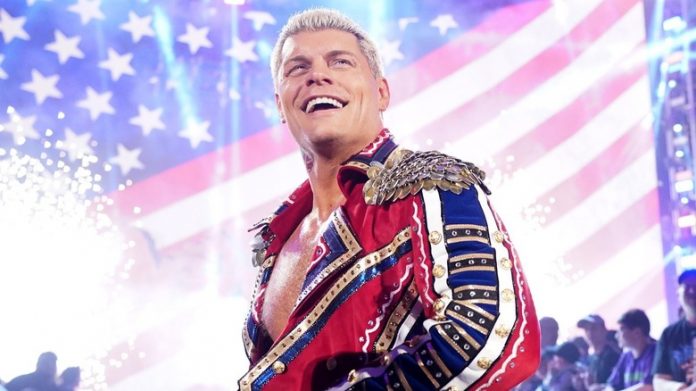 Cody Rhodes was one of the most talked about wrestlers in 2022 as he parted ways with All Elite Wrestling and made his big WWE return when he defeated Seth Rollins at WrestleMania 38. In the months that followed Cody was featured as one of the top stars in the company, but unfortunately he's been out of action since June of 2022 due to injury.
Even though Cody hasn't been appearing on WWE programming he's far from forgotten as WWE has aired footage of Cody on TV to keep the image of The American Nightmare fresh in the minds of the fans.
This week on Monday Night Raw, WWE aired part one of a video package looking at Cody's road to recovery and it's expected that the next part will air next week.
Dave Meltzer discussed plans for Cody's return on Wrestling Observer Radio and noted that while he originally thought Cody's return would be a surprise that's absolutely not the case. He confirmed that WWE will be airing a multipart series building up Cody's return and it's speculated that he is slotted in a high place on the WrestleMania card.
Stay tuned for more updates as they become available.