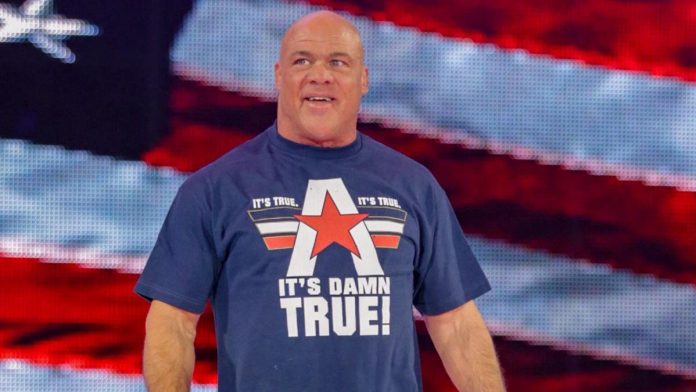 Kurt Angle quickly rose to the top of the industry after he joined WWE and on his way to the top he faced off against some of the biggest names in the history of the business. Angle has had some classic matches with wrestlers like Shawn Michaels, Brock Lesnar, The Rock and more, but he didn't get to wrestle everyone he wanted to while he was an in-ring competitor.
During a recent episode of the Kurt Angle Show, the WWE Hall of Famer noted that Bret Hart was his dream match, and he also talked about getting the chance to wrestle Owen Hart.
"Owen Hart would've been great but I did wrestle him. Unfortunately it was a dark match, and I don't even think they recorded it. I did that five days before Owen passed away, I was his last match before he passed away, the week before on 'SmackDown.'"
"I would say [for a dream match], his brother Bret Hart. I've always wanted to wrestle Bret since I started in my career, I know Bret always wanted to wrestle me, I think that would've been one of the greatest matches of all time, definitely Bret Hart."
H/T Wrestling Inc.