When you look back at wrestling history there are quite a few classic pay-per-view titles and concepts that are no longer around anymore. WWE seems to be intent on getting a pay-per-view schedule that sticks and although there are quite a few hits in the annual pay-per-view schedule there are also a few misses as well.
There's no denying that WWE could very likely find success by digging up some old pay-per-view themes and making them modern. Let's take a look at 7 retired pay-per-views that WWE should consider bringing back.
7. Insurrextion
Insurrextion was an anuual pay-per-view that took place in England all four years that it happened. It's undeniable that England has some of the most enthusiastic wrestling fans in the world. Any time WWE tapes a show across the pond the crowd steals the show and it then becomes even more entertaining for other people around the world to watch.
Having a pay-per-view in London makes the London fans feel special and also gives WWE a chance to try out new feuds. When WWE makes their trip across the pond it usually lasts quite a few days so it might be worth their time to use at least one of those days to film a pay-per-view.
6. In Your House
In Your House was a pay-per-view that WWE used when they didn't have one of their major pay-per-view events such as Summerslam, Royal Rumble, WrestleMania, King of the Ring or Survivor Series. It was a series that WWE ran from 1995 to 1999 and each show usually had its own theme such as In Your House: Buried Alive and In Your House: D-Generation X.
WWE always has that one pay-per-view such that doesn't fit such as Over The Limit and let's not even the discuss the horror that was Battleground. Using the In Your House title for at least one pay-per-view a year would give WWE a pay-per-view where they could have a different theme each year but still have a familiar title.
If WWE tried a different theme every year such as In Your House: Cruiserweight Open or In Your House: Tag Team Tournament it would break up the monotony of the WWE pay-per-view schedule. Using this title gives WWE the chance to explore fresh concepts and take chances.
5. Breaking Point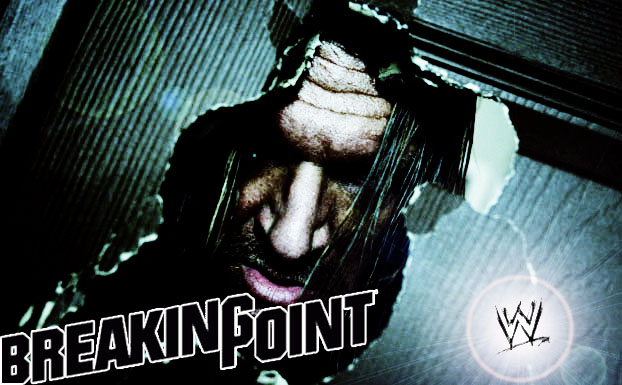 Breaking Point has a concept that is great. Even though the pay-per-view only happened once in the year of 2009 there is plenty of money to be made from a submission based pay-per-view in the future. Having submission based matches as opposed to having matches that can be won by pinfall changes the dynamic of the match quite a bit. A pay-per-view like this would give WWE a chance for some great endings and a way to make new stars. There is plenty of potential in a concept like this if it's used right.
4. Cyber Sunday
I'm very surprised that this concept hasn't made a return yet. Cyber Sunday was a pay-per-view where each match had some sort of stipulation or gimmick that the fans would be able to vote on. Giving the fans an opportunity to impact the match by making the pay-per-view interactive makes an event a lot more fun. Sure the voting may not be 100% legitimate but it's still fun to think you're making a difference.
Cyber Sunday has a great concept and now would be a better time than ever to bring it back. Social media only grows stronger with each passing day and if WWE could find a way to incorporate instagram, facebook, twitter and their own app it could give the company some major buzz across several major social media networks.
3. Halloween Havoc
This is originally a WCW concept so the odds of it making a return aren't very good but if used correctly it could be a lot of fun. WWE needs a concept for a fall pay-per-view that the fans can grasp on to and Halloween Havoc could be just the thing to fill the gap. The best way to utilize Halloween Havoc would be to have a few matches that are based on gimmicks which may be a little scarier than most such as a buried alive match, casket, first blood or inferno match.
Using gimmick matches that are a little more rare would set this pay-per-view apart and make it more unique. Other things WWE could do is a costume contest and also encourage the fans to dress up while attending the pay-per-view. Halloween Havoc could be a great change to WWE's yearly Hell in a Cell pay per view which always comes across as very lackluster.
2. Backlash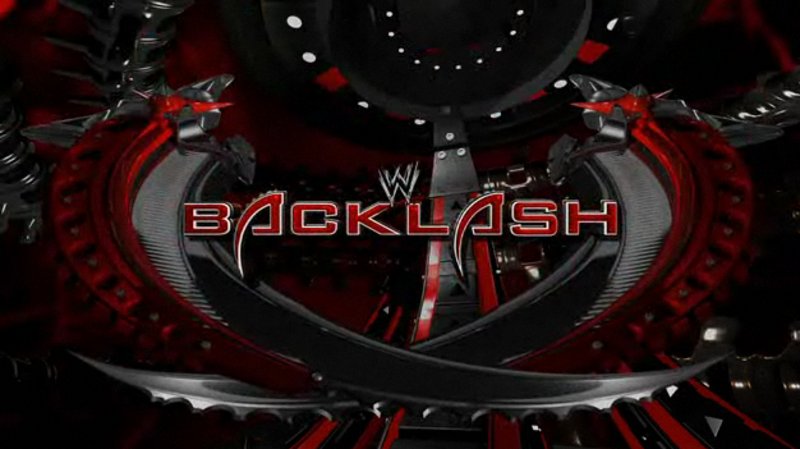 Backlash was always one of my favorite pay-per-views. It was a pay per view where WWE took all of their WrestleMania feuds and made sure that they finished them up for good and it also gave the company a chance to start fresh new feuds that would carry storylines for the months to come. Having this pay-per-view after WrestleMania was always a great way to not only tie up loose ends but to give all of the wrestlers a chance to top their WrestleMania performance.
WWE needs Backlash after WrestleMania. It makes perfect sense from a storyline standpoint and the pay-per-view ran from 1999 to 2009 so it's already established. You can keep Extreme Rules somewhere in the pay per view lineup but as far as placing a pay per view right after WrestleMania,  Backlash works best.
1. King Of The Ring
As a wrestling fan I will probably never understand why WWE would get rid of a pay-per-view concept as good as King of the Ring. The King of the Ring tournament was one of the most prestigious and exciting tournaments in all of professional wrestling. The winner of the tournament would usually get a decent push and sometimes a title shot at Summerslam. Utilizing a tournament like this gives WWE a chance to build new stars and create fresh new feuds.
Nowadays it seems as if most first time champions win their first title thanks to cashing in a Money in the Bank briefcase but winning a title shot by winning the King of the Ring tournament would carry much more prestige. There is truly no better way to build up a midcard wrestler to main event than by having them win this tournament and we can only hope that WWE eventually comes to their sense and revives this pay-per-view.