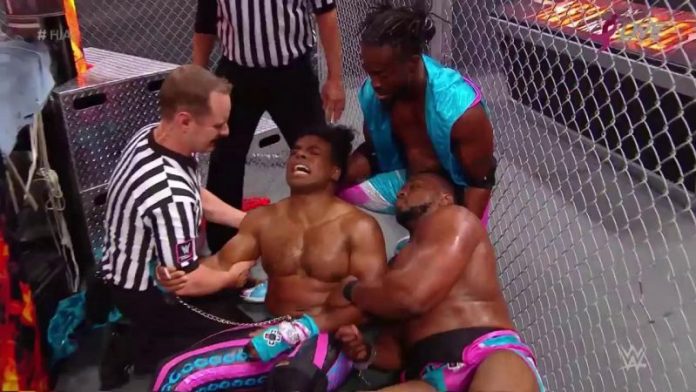 The New Day and The Usos laid it all on the line and kicked off Hell In A Cell with an epic matchup in Detroit. There were plenty of high spots throughout the contest and some things were just too much.
But it was a great way to start the night and get fans prepared for what might have been to come. It was also nice to have a Hell In A Cell match where the participants used everything in the cell to their advantage without having to venture outside of the demonic structure.
Xavier Woods received a ton of punishment while in Hell In A Cell and he has the marks to prove it. Xavier provided fans with an update to show how bad his injuries were. It might not look like much, and it will heal in time. But there's no question Woods will be feeling these painful marks in the morning.
It just goes to show kendo sticks are no joke. There was a reason why Steve Blackman carried them around because they're serious business and so is "The Lethal Weapon" Steve Blackman.
A lot of records were broken at Hell In A Cell including possibly the most kendo sticks used in a single match. It was certainly the most innovative way I've ever seen kendo sticks used before as they were implemented to pin different competitors to the actual cell which made the Hell In A Cell even more confining.
So if you were wondering what kind of results all those kendo stick shots caused Xavier Woods then look no further. Because Xavier Woods was more than happy to show off his battle wounds.
Many fans remarked how the SmackDown Tag Team Title match stole the show from the get-go and it's easy to see why. It's also apparent why you don't see matches this brutal on a more frequent basis.
But Xavier won't let a loss get to him. He plans on getting up to train harder because tomorrow is a New Day (you see what I did there?)