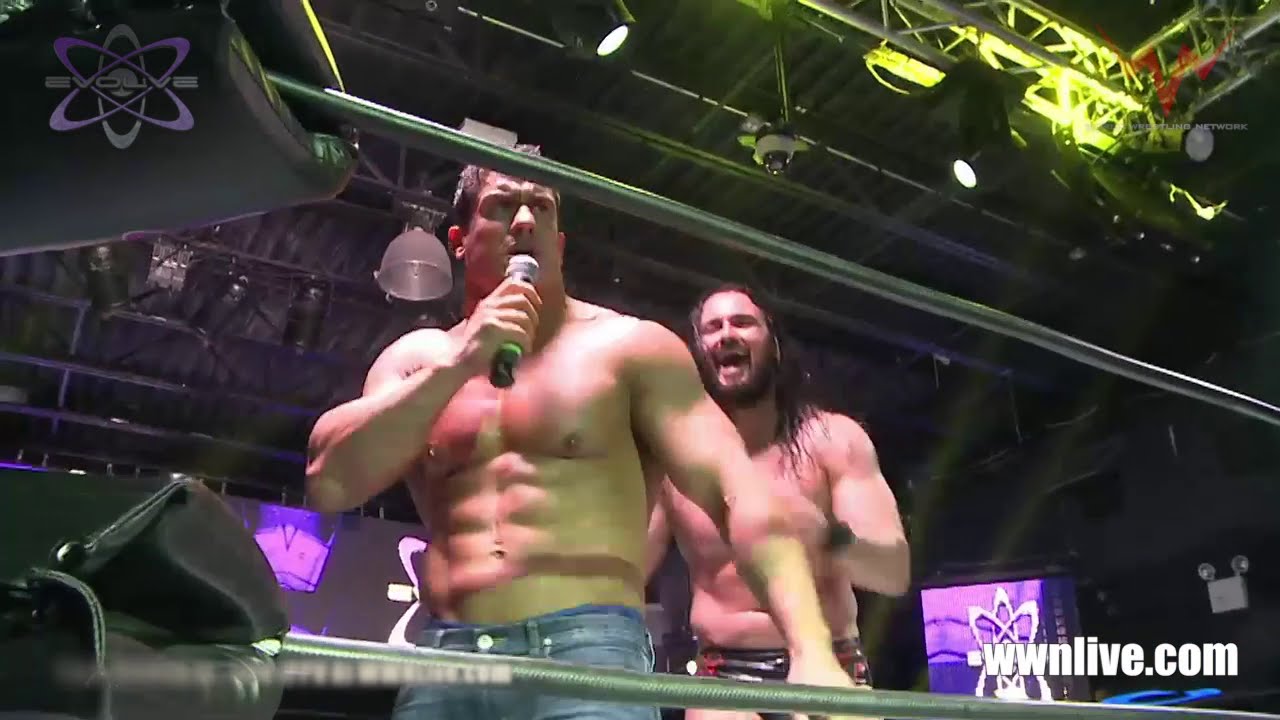 It's certainly an interesting time to be a wrestling fan isn't it? On Saturday night EC3 made a surprise appearance at EVOLVE 61 in Queens, NY and he cut an intense promo talking about how WWE dropped the ball with himself and Drew Galloway.
EC3 talked about how he and Drew Galloway became World Champions on their own and he then he said to the crowd, "You know who kinda blew it? The 203, Stamford, CT, up North, the 'King of Kings' that's who blew it."
He then continued to knock NXT, "'Oh we have great matches, compelling characters, great storylines.' NXT, NXT! You know what makes a star? Surviving. Try surviving obstacle courses, getting slimed, wheelbarrow races, six minute matches where you can't do any of your cool moves. Here we stand a true success story of independence. Independence is not coddling to the macing. Independence is succeeding despite it."
You've probably seen the Periscope video that's been making the rounds but WWN has now released the full promo in high quality with commentary included. While cutting the promo, EC3 and Drew Galloway fought against several referees, Drew Gulak, TJ Perkins and more, but the video shows Ethan Page making the save as he runs the duo off with a steel chair. Drew Galloway then drops a nice little F-bomb around the 8 minute mark. You can check it out in the clip below.
EC3 is a TNA contracted talent and he let loose on the mic when talking about NXT, Triple H and more and he did it on a show that featured qualifying matches for WWE's Cruiserweight Classic. Like I said earlier, it's an interesting time to be a wrestling fan isn't it?