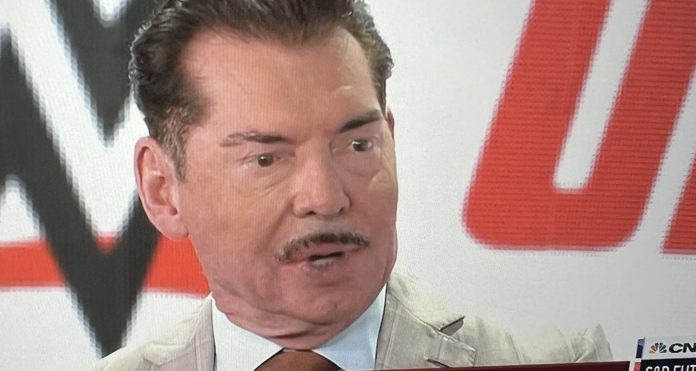 Vince McMahon returned to WWE back in January to sell the company, and the day after WrestleMania 39 it was announced that WWE will be acquired by Endeavor later this year. Vince is now back in the fold and earlier this week he was backstage for the Monday Night Raw taping in Hartford, CT.
The Wrestling Observer Newsletter reports that Vince McMahon didn't run the show as Triple H was the one running Raw. However, he did make some changes mostly to the order of the matches and segments.
It's also being reported that at first a lot of talent were scared and not happy about Vince McMahon's WWE return, but now everyone has accepted that he is the ultimate decision maker for the company. Ari Emanuel of Endeavor had it set up so that when the merger takes place later this year Vince McMahon will remain in charge for as long as he wants and will continue to be the ultimate decision maker.
Even though Vince McMahon was backstage at Raw this week it's been reported that he has mostly been making changes to WWE TV shows remotely in recent months. Stay tuned for more updates on Vince McMahon's status as they become available.