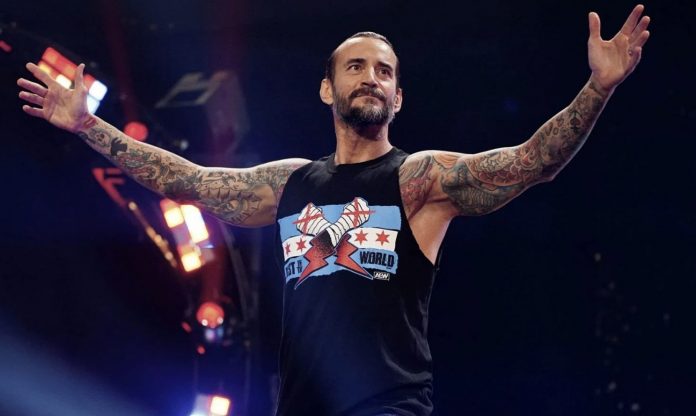 CM Punk has been the talk of the wrestling world for months as everyone has been wondering if he will end up returning to AEW. It's been rumored that Punk would be returning to be the star of AEW's third show Collision, but when the show was announced today there was no mention of CM Punk.
PWInsider is reporting that Punk was pulled because he and AEW are at odds once again over the status of Ace Steel. The belief among people who spoke on the subject was that Ace Steel was supposed to return in conjunction with Punk next month to work behind the scenes.
It's being said that the story making the rounds at Dynamite today is that the decision was made that Ace Steel wouldn't be working backstage at the actual Collision tapings. The situation left Punk and AEW on opposite sides of the discussion which led to CM Punk being removed from all promotional material related to the Collision announcement.
Impact Wrestling sources noted today that they were interested in bringing in Ace Steel for a tryout, but the belief was he would be heading to AEW or WWE, so it seems that a return was likely on the table for Steel.
Warner Bros. Discovery issued a statement today saying CM Punk is not affiliated with AEW Collision and that seems to be the case right now. There's no word on whether or not the two sides will be able to work things out before Collision debuts on 6/17.