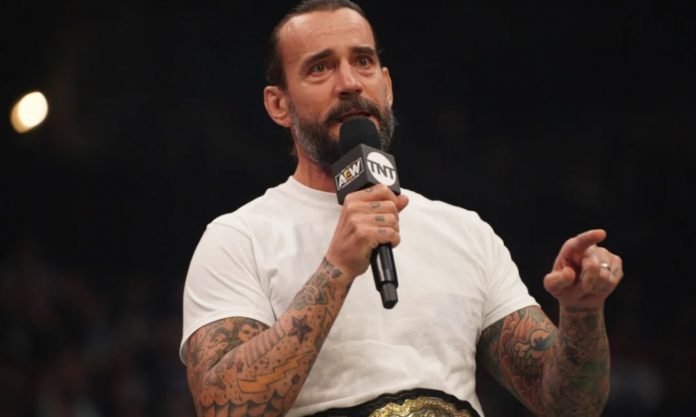 Today AEW Collision was officially announced and although CM Punk was expected to be part of the show he was not mentioned with the announcement. It was recently reported by PWInsider that CM Punk and AEW are at odds once again over Ace Steel's status with AEW. According the report the belief was that Steel would be returning to AEW next month in conjunction with Punk to work in a backstage role, but it was decided today that Ace Steel wouldn't be working at the actual Collision tapings.
Following reports of him being at odds with AEW, CM Punk took to his Instagram stories to address Bryan Alvarez of the Wrestling Observer when he posted the following:
"Look everyone Bryan Alvarez doesn't like it when misinformed internet trolls make up rumors about him so please stop making up rumors and stories for clicks while Bryan makes up rumors and stories for clicks okay? He's married for gods sake! By gawd that man has a family! (Bryan Alvarez shut the f**k up and stop talking about me challenge day 1)"
Punk also followed up with another post in his Instagram stories which reads as follows:
"Friendly reminder: I haven't been on TV in nine months and y'all just can't stop talking about me. Maybe stop, you'll feel better. Love, hate, it's all the same.
I don't enjoy being the sole person that props up the entire misinformed clickbait industry based on toxic gossip from lying sources, but what can you do? When you're the king, it comes with the crown."
One way or another Tony Khan is still expected to make a major announcement on AEW Dynamite tonight, so it will be interesting to see what he has to say. Stay tuned for updates.