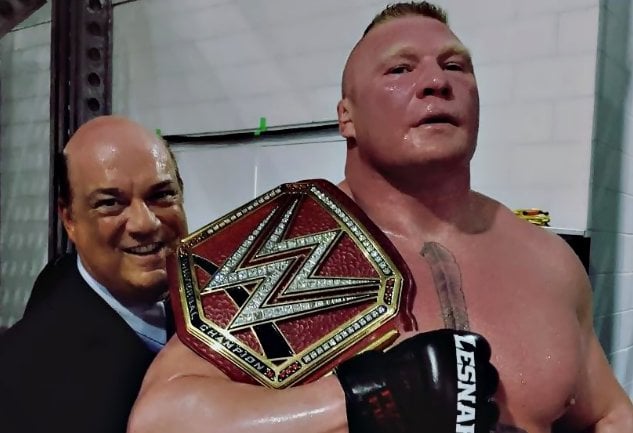 Brock Lesnar is the current WWE Universal Champion, and he's booked to defend his title against Roman Reigns on the Grandest Stage of Them All at WrestleMania 34. But Brock Lesnar's contract with WWE is set to expire sooner than later, and there's a possibility that he may be returning to UFC instead of signing a new deal with WWE.
The Wrestling Observer (via cagesideseats) notes that Brock Lesnar is leaning toward signing with UFC over WWE because WWE won't let him fight in the UFC while he's under contract.
A few years ago Brock was in a similar situation, but he ultimately signed a new deal with WWE, and the company allowed him to fight Mark Hunt at UFC 200 in 2016.
Brock Lesnar defeated Mark Hunt, but he received a lot of bad press after it was revealed that he had failed the drug tests he was required to take for the fight.
For obvious reasons WWE officials don't want that kind of bad press associated with the company, so that seems to be the big factor in regards to why WWE won't let Brock Lesnar fight in UFC while he's under contract.
As of right now it's expected that Brock Lesnar vs. Roman Reigns will main event WrestleMania 34.