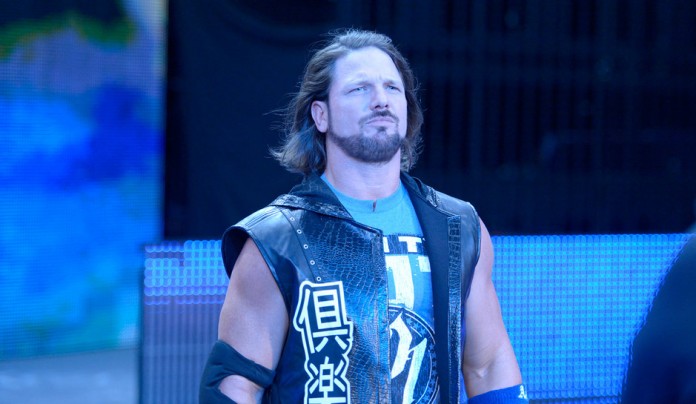 AJ Styles may no longer be the WWE Champion, but he definitely got a lot of people talking when he punched Vince McMahon in the face on SmackDown Live this week.
However, fans who attended the WWE live event in Chicago on Wednesday night didn't get a chance to see The Phenomenal One in action because he didn't appear before the crowd.
PWInsider reports that AJ Styles didn't wrestle at the event because he has the flu.
Miz came out for Miz TV and announced to the crowd that AJ Styles is dealing with the flu, and then Shane McMahon told him over the phone he could take AJ's place.
Mustafa Ali then came out and faced off against The Miz for a title shot, and Ali was said to be super over with the live crowd.
Daniel Bryan interrupted the match to set up a triple threat cage match for the title.
No word yet on AJ's status for tonight, but he is currently being advertised for the WWE live event in Long Island.