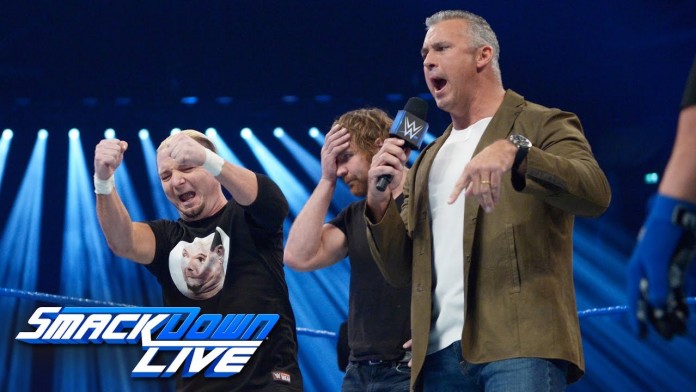 WWE split the brands once again back in July, and ever since then the general consensus among fans seems to be that SmackDown is the better show. This has led some to believe that Vince McMahon isn't in control of the blue brand.
According to the Wrestling Observer Newsletter, Vince McMahon is very much hands on with SmackDown, and he's still 100 percent in control of both shows.
One of the biggest problems that fans seem to have with Raw is the length of the show. Three hours is a long time to sit through a wrestling show on a weekly basis, so in that regard, SmackDown has the advantage over Raw. SmackDown also seems to be doing well right now with stars such as AJ Styles, Dean Ambrose, The Miz, Daniel Bryan as GM, and also James Ellsworth.
Speaking of James Ellsworth, PWInsider is reporting that Ellsworth is expected to sign a full time deal with WWE in the near future.
Related: James Ellsworth's Role Revealed For Survivor Series, What Happened After Raw This Week
A few weeks ago on Raw, Seth Rollins stole the List of Jericho and then he started calling Chris Jericho "sparklecrotch." The insult caught on with the live audience, and the crowd started chanting "sparklecrotch" at Jericho.
It was noted in the WON, that Vince McMahon apparently loved the term, and he was laughing like a mad man backstage while Rollins was saying it on Raw. However, Vince didn't order it to be part of the script the next week.