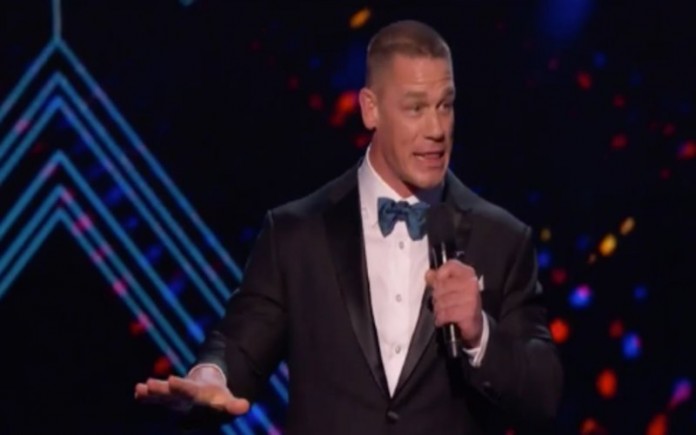 Some of you might have missed it last night, but John Cena hosted the ESPYs and he absolutely killed it. Cena stepped up to the plate and hit a home run and he's been receiving rave reviews for his performance as the host of the ESPYs.
Indeed things went well last night, but there was a little bit of tension at the beginning of the show. John Cena addressed the fact that people were probably wondering why ESPN would enlist a sports-entertainer to host a show about sports and that's when things got really fun.
Cena started talking about how the world of sports and WWE are a lot more similar than some people might think. He noted that throughout his career LeBron James started out as a face, only to turn heel, then face again.
He made quite a few hilarious comparison including one that was right on the nose with Vince McMahon and Roger Goodell. Pretty much everyone got roasted, John Cena style, and it was hilarious.
If you missed it the first time around you can check out a clip below.
Watch @JohnCena show the @ESPYs audience how @WWE influences the world of sports. https://t.co/xNemNCqJ11

— WWE (@WWE) July 14, 2016