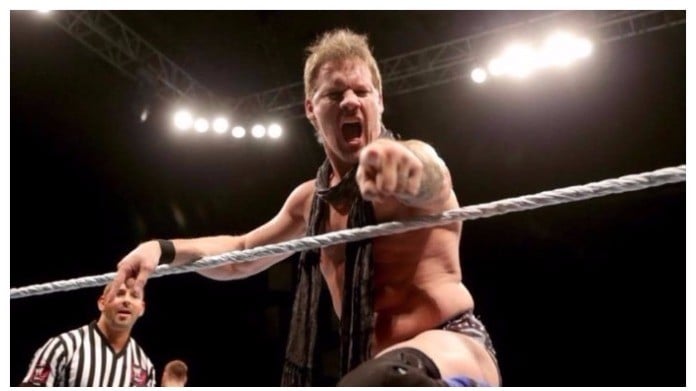 Chris Jericho is the Ayatollah of Rock n Rolla and he's not slowing down at all. After his tour is completed with his band Fozzy, Y2J is expected to be back on a WWE ring once more. But then again, you never know where Chris Jericho will pop up next.
Fans certainly weren't expecting to see him appear on the SmackDown Live after Battleground. He lost the triple threat match for the US Title, but maybe that was just Jericho's purpose in the match so they could switch the US Title once again and not have AJ Styles or Kevin Owens lose any heat.
But things apparently got a little out of hand in Jericho Land and we're not talking about just having to put someone on The List Of Jericho either.
We have to warn you that the following footage is very NSFW due to the extreme language being used in the video. But Chris Jericho was recently in New York City and didn't have the best time in The Big Apple.
The altercation occurred in NYC as Chris Jericho had just completed a tribute concert for his good friend David Z who sadly passed away during a tragic bus accident recently. David Z's RV had broken down with a flat tire when someone came out of nowhere and crashed into them killing the Trans-Siberian Orchestra and Adrenaline Mob bassist. It was a horrible story.
After his show, Jericho was approached by a few fans and he was signing autographs. After a while Jericho started to get tired of signing and taking pictures as one guy said he simply wanted to congratulate Chris on his recent return to WWE and Jericho reportedly said, "f-ck your ass."
Suddenly an altercation broke out between a man who along with a group of friends started cursing at Jericho. Jericho returned verbal fire by shouting, "these guys are f-cking p-ssies" along with several other profanities and heated words.
It's a good things didn't get out of hand too badly and the situation soon cooled off. But thanks to cell phone video and TMZ Sports we can enjoy the entire messy situation here.