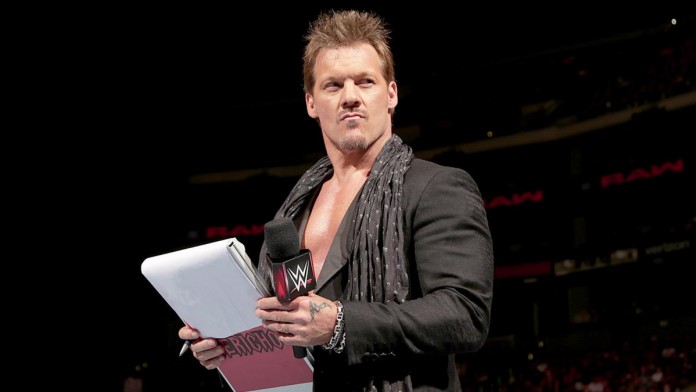 Chris Jericho was recently involved in an altercation on the streets of New York City, and it wasn't pretty. Chris got into it with a fan after an event on Friday night, and although the altercation didn't get physical, several F-bombs were exchanged between Jericho and the fan involved.
Related: Watch: Chris Jericho Involved In Altercation On New York City Streets
Jericho was in New York to attend a tribute show for musician David Z who recently lost his life in a tragic bus accident. Fans approached Jericho for autographs outside the venue, and after a while Chris grew frustrated and he started turning people down.
That's when things took a turn for the worse, and Chris Jericho got into an argument with a fan who was claiming he just wanted to congratulate Jericho on a recent match, and they started cursing at each other in the streets.
The first ever WWE Undisputed Champion has since issued a statement and an apology explaining that he was not in a good mental or emotional state on Friday night.
"David Z was a good friend of mine and I was mentally and emotionally shattered after paying tribute to him and essentially saying goodbye to him Friday night. I was not in a good state of mind at that time and instead of ignoring a pushy (aka rude) fan which is what I would usually do, I snapped. My apologies to all involved and God bless David Z."
On this week's episode of Still Real Radio, we're talking about the fallout from Battleground, including the Great Khali's return, and our thoughts on the Punjabi Prison match. We're also talking about AJ Styles' big US Title win, Chris Jericho's surprise return on SmackDown Live, and the road to SummerSlam. New episodes of Still Real Radio are available every Wednesday. You can subscribe to the show on iTunes, and you can also check out the latest episode below.