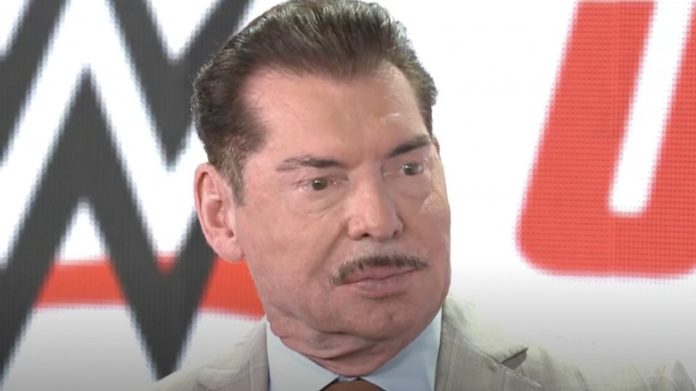 Over the years there have been some big debuts on WWE programming and following the 2016 Royal Rumble everyone was talking about the debut of AJ Styles. Since then The Phenomenal One has gone on to become one of the top stars in WWE, but it doesn't sound like Vince McMahon had any big plans for him when he first joined the company.
During a recent appearance on My Love Letter To Wrestling, AJ Styles flat out said that Vince McMahon had no idea who he was when he first joined WWE, and originally there were no plans for him to be on Raw the night after the Royal Rumble.
"I'm not sure how I snuck in there. I think maybe the success of the BULLET CLUB helped for sure with maybe some of the (WWE) writers if they asked him, 'What do you think about A.J. Styles?' I don't how it worked out but I can tell you this, Vince McMahon had no idea who I was. There's no way because he had no plans for me after the Royal Rumble. I wasn't supposed to be at Raw the next day.
Yeah, so he just thought it was a fluke that I got the pop that I did in Orlando and I didn't need to be on TV but I was and I had a very basic match because I thought that Vince wanted to see a babyface be a babyface. He brung me back and he sat me down and I'm so grateful that he did, he says, 'Listen, I got a thousand guys that can do what you do' and I said, 'Hmm.' He goes, 'I need a Pitbull' and I go, 'Oh, oh! I know that guy' and that's exactly the guy I was in New Japan and everywhere else.
So it was easy for me to come out and be that guy that he wanted to see and that's when I think I gained his trust. Like okay, this guy sees my vision and is gonna go out there and show it and so, yeah, that's the way that worked."
AJ Styles will have his chance to win championship gold once again when he faces off against Seth Rollins in the WWE World Heavyweight Championship finals at Night of Champions. Stay tuned for updates.
H/T POST Wrestling