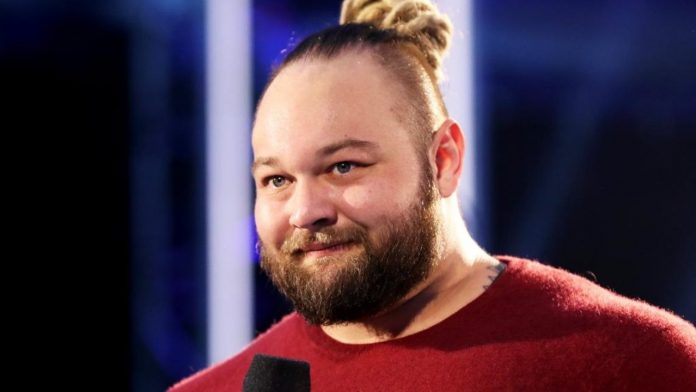 In recent weeks WWE has playing the song "White Rabbit" during breaks at live events and TV tapings and this week a teaser video was revealed via a QR code on Raw. In the teaser the numbers "9.23" could be seen flashing on the screen which is the date of tonight's episode of SmackDown.
There's a lot of speculation regarding a possible White Rabbit reveal taking place on the 9/23 episode of SmackDown and many people are speculating that it has something to do with Bray Wyatt. Only time will tell whether or not Bray will end up returning tonight, but footage of Bray training with Keith Thurman has recently surfaced online via EsNews.
It's also worth noting that if you go to WWE.com and search for "White Rabbit" the search results lead to an article recapping Wyatt's Firefly Fun House match with John Cena at WrestleMania 36.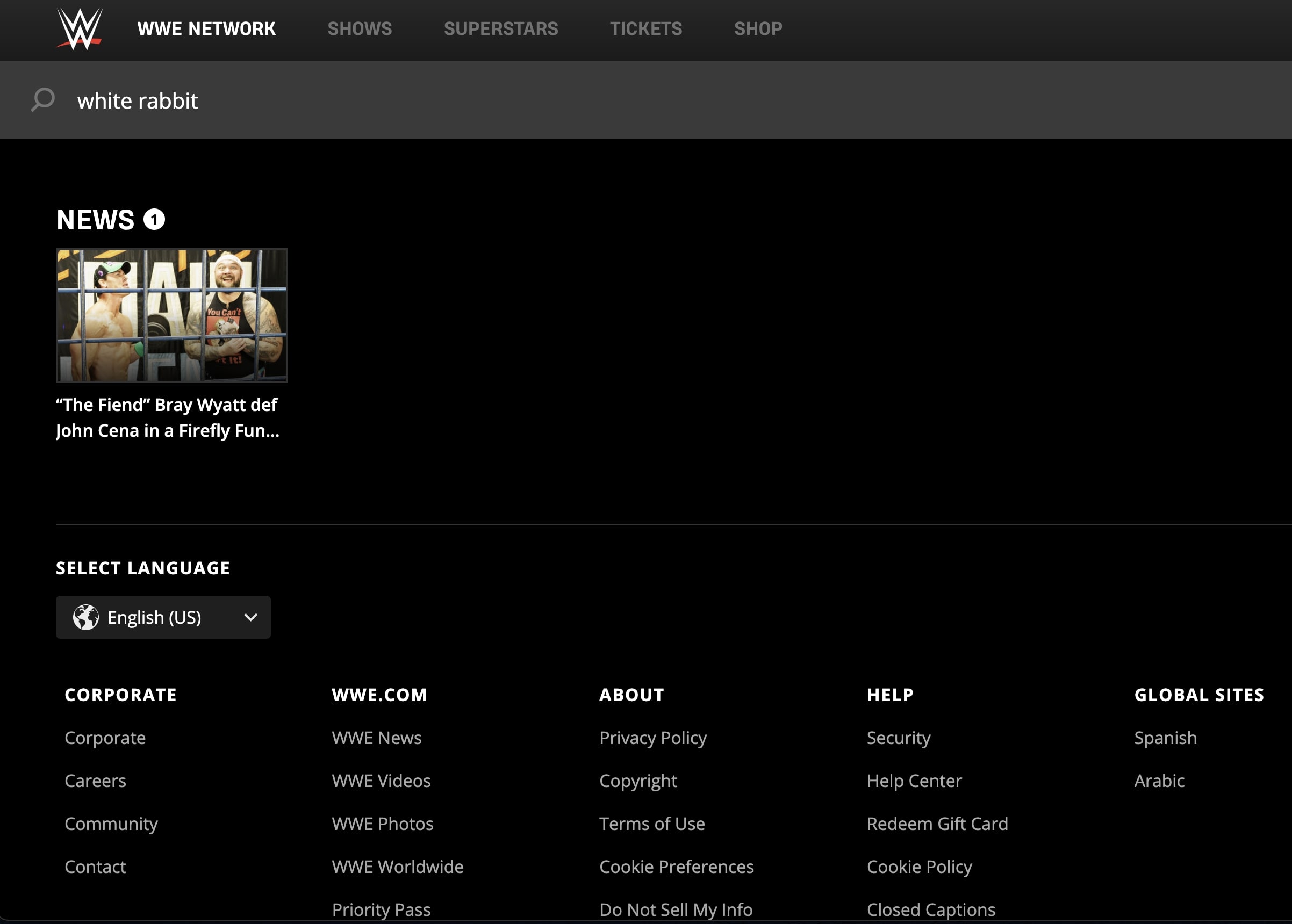 Bray Wyatt also recently liked a Brodie Lee tweet from April 9, 2019 which said, "Tomorrow there will be more of us." It's been reported that Wyatt's return to WWE hasn't been confirmed, but numerous people believe it's a matter of time before he returns.
Stay tuned for more updates as they become available.