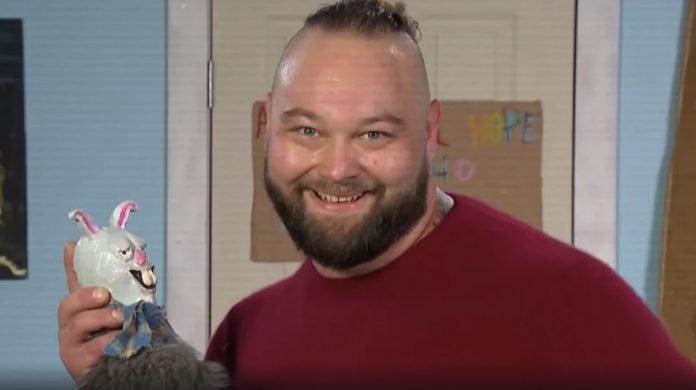 WWE's recent White Rabbit teases have certainly managed to get the wrestling world talking and everyone wants to know what they're building up to.
Fightful Select is reporting that so far no WWE talent or on-screen staff have been told what the White Rabbit teases are about. However, the almost unanimous belief is that the teases are related to Bray Wyatt.
One source also noted that contact had been made with Bray Wyatt and numerous people of influence who want to bring him back believe it's going to happen. It hasn't been confirmed that Wyatt is back with the company, but numerous people in WWE have said "it's a matter of time."
The situation is being kept close to the vest as people who are involved with the production side of WWE have not been clued in on what the meaning is behind the teases.
With WWE using an hourglass in some of the teasers there's been speculation that it could be related to Karrion Kross, but one longtime staff member noted that they don't think WWE would do that for someone who's been back for almost two months. Another top WWE star said that paying off the tease is, "integral in setting the tone for shows moving forward."