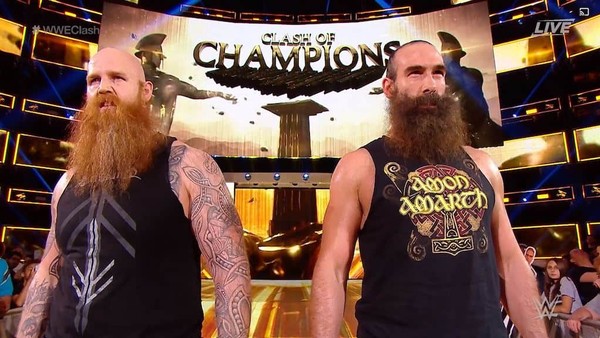 Luke Harper was cleared to return earlier this year, but WWE hasn't been using the former Intercontinental Champion over the last few months.
But Harper made his return to WWE programming this week when he reunited with Erick Rowan.
According to the Wrestling Observer Newsletter, Harper wasn't called until 9/13.
Luke Harper has a contract that was set to expire in a few months, but WWE froze the contract for six months when he took time off to undergo wrist surgery.
Even though Harper is currently involved in one of the company's biggest storylines he has yet to sign a new deal.
It's also being reported that Luke Harper fit into the storyline because the angle was originally set for Daniel Bryan, but plans changed and the company decided to go with Reigns and Bryan as a team.