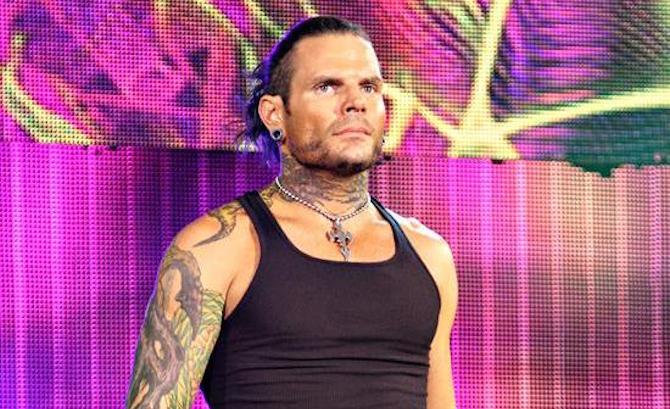 When a WWE Superstar like Jeff Hardy goes out of action most fans can't wait for them to return. Hardy suffered a torn rotator cuff in September and it looks like he's about ready to come back but the question remains on how he will be used.
Woken Matt Hardy is now a reality in WWE and currently feuding with Bray Wyatt, therefore, Jeff could always come back with his Brother Nero persona and shake things up. But at this time the return of Hardy might be more beneficial to the Raw Tag Team Title picture.
The Wrestling Observer Newsletter noted that it's about time for Jeff Hardy to return and the Hardys could be more beneficial to the roster as a tag team right now. But only time will tell how WWE will reintroduce Jeff Hardy into the picture upon his eventual return from injury.
Jeff was last seen during Raw 25 when he was sitting at the APA's poker game backstage and later went to the Manhattan Center to sing a little song for the live crowd. But you never know when the WWE Universe might experience a return of the Charismatic Enigma on the Road To WrestleMania.
After all, a return for Jeff Hardy could be the injection this Woken Hardy storyline needs in order to really take off. Except for them being allowed to yell "delete" it doesn't feel like it has the same raw energy as the Impact Wrestling incarnation (no pun intended).
Maybe since WWE is able to show the Broken Universe after making a deal and possibly merge it with a Woken Universe, it could result in something better for Matt Hardy's current role on the show. But for now, it looks like he'll be grinning from ear to ear at Bray Wyatt and laughing maniacally.
If anything, WWE Network will probably be able to cut together a nice special with all of the newly acquired Broken Universe footage.