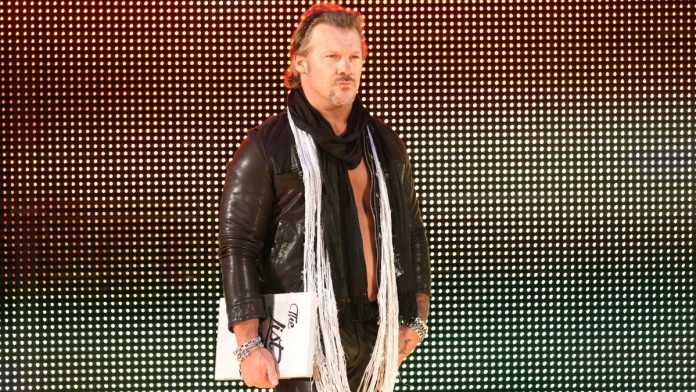 This week was full of big returns in the world of professional wrestling, and the returns gave fans plenty to talk about. On Sunday night Jinder Mahal defended his WWE Championship against Randy Orton in a Punjabi Prison match, and former World Champion The Great Khali returned and helped Jinder win when he choked out Randy Orton.
Then a few days later Chris Jericho made his return during the opening segment of SmackDown Live, and he confronted his rival Kevin Owens. Later that night Jericho faced off against Kevin Owens and AJ Styles in a triple threat match with the United States Championship on the line.
Chris Jericho didn't win the belt, AJ Styles did, but he did give the fans something to remember when he put on an excellent performance in the main event. After it was all said and done, fans were left to wonder when we'll be seeing Jericho again, but that question has yet to be answered.
F4Wonline.com reports that Chris Jericho and The Great Khali are not currently being advertised for any upcoming WWE events, including TV tapings.
Chris Jericho loves to surprise his fans, so showing up for one episode of SmackDown Live only to disappear again the next day is a very Jericho like thing to do.
As for The Great Khali, he appeared to be a perfect fit for Jinder Mahal's current stable, but we'll just have to wait and see if WWE extends the partnership between Mahal and Khali any further.
On this week's episode of Still Real Radio, we're talking about the fallout from Battleground, including the Great Khali's return, and our thoughts on the Punjabi Prison match. We're also talking about AJ Styles' big US Title win, Chris Jericho's surprise return on SmackDown Live, and the road to SummerSlam. New episodes of Still Real Radio are available every Wednesday. You can subscribe to the show on iTunes, and you can also check out the latest episode below.