AEW Dynamite and NXT have been going head to head since October of 2019, and both shows have been doing their best to win fans over.
It's no big secret that current NXT Champion Adam Cole is dating AEW star Britt Baker, and Cole was spotted at the recent AEW Memorial Day party, as seen in the photo below to the left.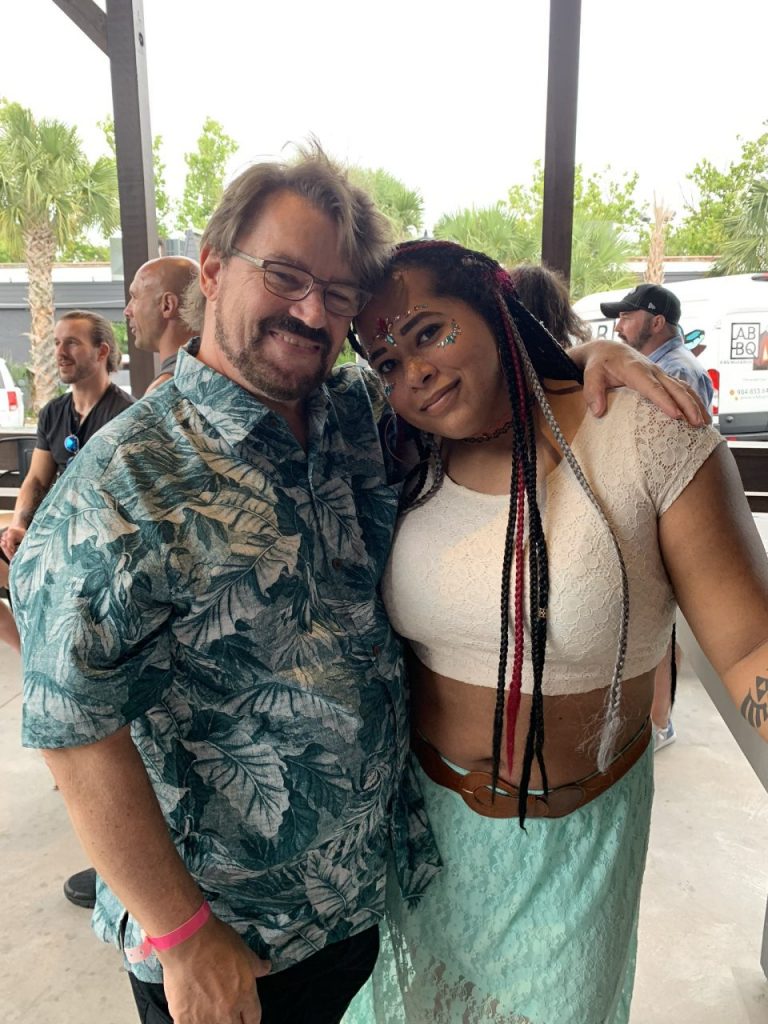 This certainly isn't the first time fans have seen Baker or Cole on the other side of the fence, as Britt Baker was previously shown on camera during a NXT TakeOver event.
Britt Baker recently appeared on the AEW Unrestricted podcast where she noted that Adam Cole was originally told by WWE that he couldn't attend the All In pay-per-view, but the company has since changed their stance.
"For All In, he had a plane ticket booked and they told him, 'You can't go.' He still came to be supportive and he watched it on his phone in the hotel room and came to the afterparty. Recently, they changed their tune and he was able to come to our New Year's show. It's great for him too because this is his family. The Young Bucks and Adam Cole go way back. They've been together long before Adam Cole and Britt Baker were together."