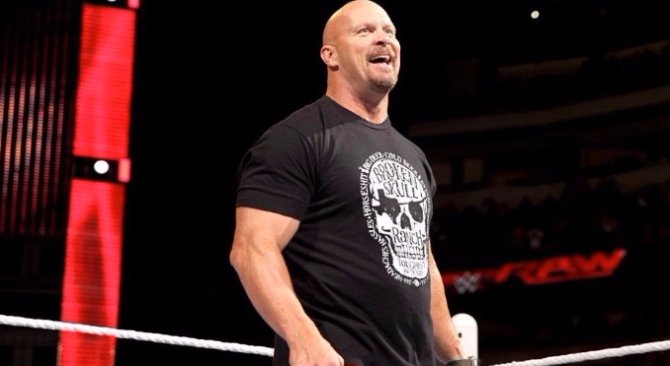 Steve Austin was recently on Making Their Way To The Ring with Lilian Garcia and spoke about a number of topics. He opened up about some of his current career objectives and how he's been doing.
Related Article: Vince McMahon Didn't Think Steve Austin Had The Mic Skills To Be Alone
One of the most intriguing things he brought up was the fact he didn't want to act anymore. He gave a pretty good explanation on why he felt that way too.
"All the stuff that I'm doing now is like passion projects like Broken Skull Challenge I love that show and acting I don't really care about acting," Austin said. He explained he didn't want to go through all the line memorization and tedious process of filming like hitting your marks and going through so many takes.
"You know being on the set is not fun for me, don't get me wrong if the right gig came along I would consider doing it I don't mean to sound like a jerk. But people always think just because you came out of wrestling and you did a few movies like oh man you need to do more movies. Well it depends on you know, I don't really want to do more movies you know but people always think this is what you should do. What I should do is what I'm doing."
Austin later went to explain why he never wanted to come back to WWE full-time either. Even though some fans might be disappointed by this news he had some pretty good reasons to back up his decision.
Austin said he loved the road and the pro wrestling business. He gave over a decade of his life to the business before his neck started to fail him and he had to retire. The fact is he said he loved traveling but he didn't want to miss home anymore.
Steve Austin went on to explain: "Once you get out of the business — and it took me three years to get over getting out of the business. And I won't tell that story because I told that story so many times. But my point is, you know when you're in the business of being on the road with the WWE you're a road warrior and that's what you do. That's your life, and you love it, and I'm very passionate about the business. It's what I wanted to do with my life, it's the only thing I wanted to do. I didn't want to come out here and get into acting. I did it because I had to get out of the business of pro-wrestling but my point is when you turn back into what I call civilian mode. You know, you kind of lose all that interest in traveling."