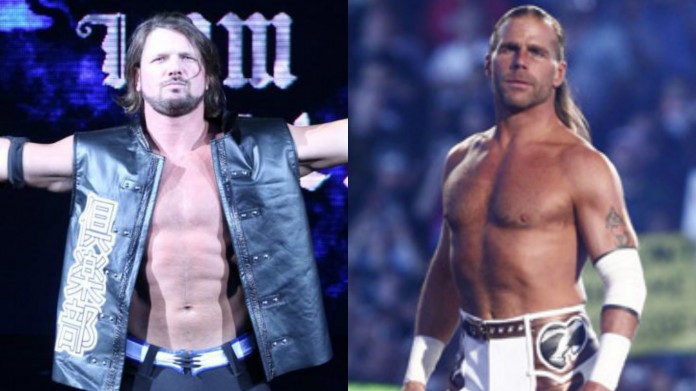 Shawn Michaels is a WWE Hall of Famer, and many wrestling fans consider him to be one of the greatest of all time. It's been years since HBK retired from in-ring competition, and even though he's said several times that he doesn't plan on coming out of retirement, that hasn't stopped WWE officials from asking about a potential return.
Last year there was a lot of talk about Shawn Michaels coming out of retirement to face AJ Styles, and during a recent interview with The Mirror, Michaels noted that there was talk of the match happening at WrestleMania, but he's happy to see WWE move on without him.
"There was talk about it possibly happening at WrestleMania. I think he's an an unbelievably talented young man. I wish I was 10 to 15 years younger because there are so many great guys. But it's very important to me, I wouldn't have retired unless I was ready to walk away. I'm flattered that every year when WrestleMania comes up people talk about me coming back, but I enjoy my time with my family, I enjoy watching WrestleMania and I also enjoy watching WWE move into the future. It's very important that continues to happen and the only way for it to do so is for some of us in a dignified way to walk away. Much as it would be interesting to be in there with some of those young men, it's their time now and I think it's important that we focus on them and the future of the WWE."
Of course the WWE roster looks very different compared to how it looked when Shawn Michaels was still wrestling, and he was also asked who he would want to face if he returned. Michaels noted that there are quite a few names on the roster he'd love to work with, and he named Finn Balor and Braun Strowman as two potential opponents.
"That was very hard to come by when you were there for a long time. You have to step away for a long time and have that whole deck reshuffled. It's been almost 10 years since I retired. I'm not trying to dodge the question ha ha. There is just a litany of guys. I can go from Braun Strowman to Finn Balor and then you think about all the different guys between."
Who would you like to see Shawn Michaels face if he came out of retirement? Sound off in the comments below.