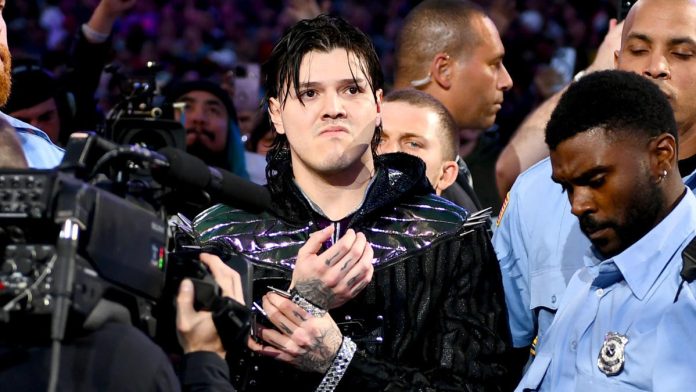 When Dominik Mysterio first started making appearances on WWE programming he was a full fledged babyface, but things have changed drastically over the last year or so. Dominik turned on his father Rey Mysterio at Clash at the Castle in September of 2022, and shortly after he joined The Judgment Day. Since then Dom has become one of the most hated heels in the industry and viewers who watch WWE programming can't but notice that the live audiences are directed very loud boos at Dominik each week.
Seth Rollins talked to Logan Paul on the Impaulsive podcast about what it was like to work with Dominik Mysterio, and he gave his take on why Dom simply isn't built to be a babyface.
"I wrestled Dom in his first match on live television. We did this great story that no one probably ever saw where I obliterated this kid with a kendo stick. I annihilated him with it. It built to this match with him and I at SummerSlam. It was wonderful to see where he was then, he was a good guy and babyface, straight white meat, 'I'm Rey Mysterio's kid.'
For me, I knew. I was sitting at a live event not long ago and he was getting boo'd out of the building and Hurricane Helms was sitting with me, 'If you had told me six months ago he was going to be a top heel in the business, would you believe it?' Yes. I could see this coming. He's not built to be a babyface. He's Rey Mysterio's kid. People think he's getting handed everything being Rey's kid. It's so easy to want to hate nepotistic jerks. It's so easy to hate people digging off the family name. They're going to love him at first, but eventually, it's all going to come back around.
For him to be able to feel [the boos], take that in, and apply it every single week and trust the people around him telling him what to do, to do that turn it into what it is now where he can't pick up a microphone to say words because they will boo him out of the building. It's fantastic. It's so fun to watch. I'm with him on these live events all the time, and he's a sponge for information. 'Check this out, watch yourself do this, this is maybe a better way to do it.' He'll apply it the next day and it works."
H/T Fightful