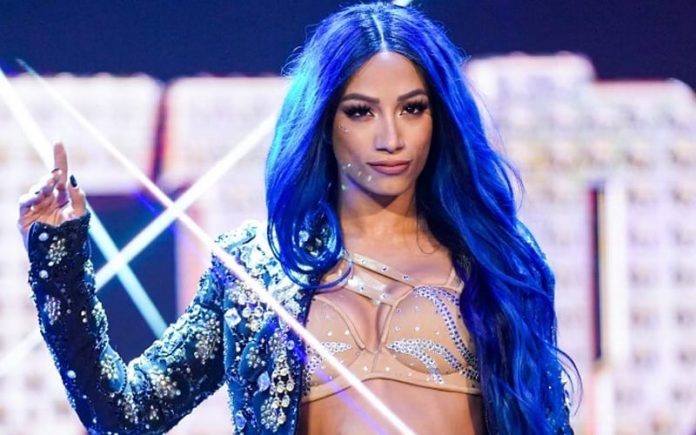 Sasha Banks and Naomi walked out of Monday Night Raw earlier this year and it's been reported that Banks was released with the stipulation being that The Boss couldn't take any wrestling related bookings until January 1.
January will be here very soon and it looks like Sasha Banks will be going in a new direction with her wrestling career as she's set to be a NJPW Wrestle Kingdom 17. Sasha Banks reportedly agreed to a deal that will see her make multiple appearances for NJPW as well as an appearance for NJPW's sister promotion Stardom.
Now the Wrestling Observer Newsletter is reporting that Sasha Banks will be appearing at the Stardom show at Yokohoma Arena on April 23. The show is expected to be the biggest show in Stardom history and the biggest women's wrestling show in decades.
Ahead of her big NJPW debut Sasha Banks was spotted hanging out with Japanese music star TOMORO. Stay tuned for more updates on her status as they become available.
I'm so happy with Sasha Banks / Mercedes Varnado🎂🥂❤️🔥✨

Snoop Doggのいとこの世界的女子プロレスラーで女優のMercedes Varnadoちゃん来日💪🥰✨映画『STAR WARS』にも出演してる女優だよ❣️色んな世界的スターたちが俺の誕生日をお祝いしてくれて、とても幸せです👍㊗️🎂✨🥂🔥#36歳 #誕生日 pic.twitter.com/cOUSYWr9Dy

— TOMORO (@TOMORO_KING6666) December 30, 2022