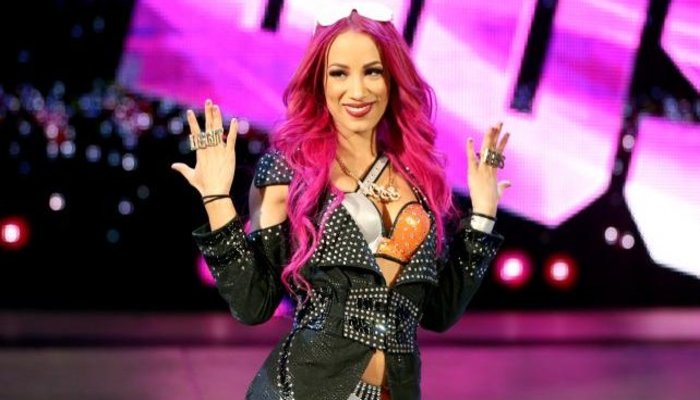 Sasha Banks is reportedly out of action due to a head injury that she suffered at the May 15th WWE live event in Charlottesville, VA. Squared Circle Sirens broke the news and now F4Wonline.com is reporting that Sasha was injured after an accident involving a WWE referee.
Sasha teamed up with Paige and Becky Lynch to defeat the team of Eva Marie, Lana and Dana Brooke at the event, and according to the report a WWE referee accidentally hit Sasha Banks with a knee to the head during the match. Sasha and the ref weren't supposed to have serious contact and the incident is being described as a fluke and a total freak accident.
Sasha hasn't returned to the ring since the May 15th live event and as far as her injury goes it's being reported that she may have suffered a concussion. WWE has yet to confirm or deny any reports regarding Sasha's injury.