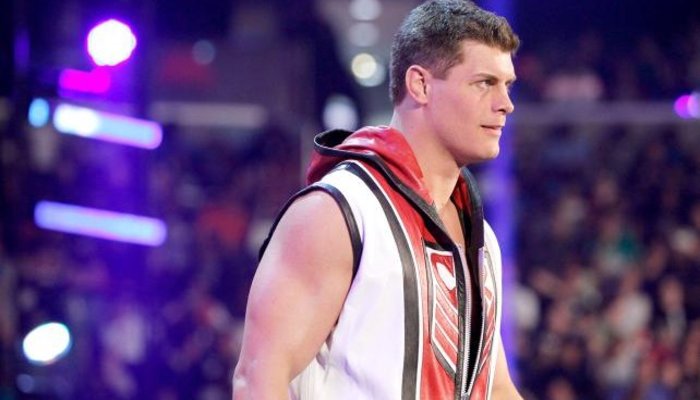 Cody Rhodes shocked the world earlier today when he announced via Twitter that he had requested his release from WWE.
(1/2) The past ten years have been quite the trek, but as of earlier today I have asked for my release from @WWE

— Hyrule Husky (@PrinceCGR) May 21, 2016
(2/2) I'll speak further on the matter shortly. Thank you to all the pro-wrestling/sports entertainment fans worldwide. Thank you

— Hyrule Husky (@PrinceCGR) May 21, 2016
Shortly after Cody made his announcement his wife Brandi Rhodes a.k.a. Eden took to Twitter to show support for her husband.
https://twitter.com/RealEdenWWE/status/734078962050072577?ref_src=twsrc%5Etfw
Cody's celebrity rival Stephen Amell also chimed in with some support for Cody and thanked him for taking him on the grand adventure that was their feud last year.
Thinking of my good friend @PrinceCGR today. Whatever's next, he will excel. Cody: Thanks for taking me on a grand adventure!

— Stephen Amell (@StephenAmell) May 21, 2016
Recently released WWE announcer Arda Ocal, better known to wrestling fans as Kyle Edwards also felt the need to tell Cody that he's pretty great.
Hey @PrinceCGR — you're pretty great.

— Arda Ocal (@ArdaOcalTV) May 21, 2016
No one seems to know what Cody Rhodes will be doing next but he had said that he will be speaking out about his decision shortly so hopefully we'll know sooner than later.