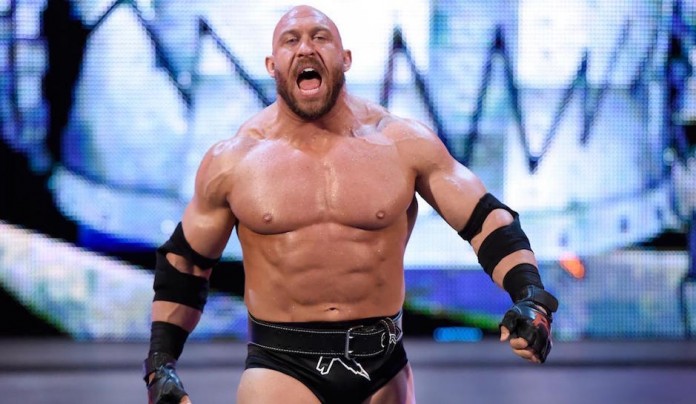 Ryback parted ways with WWE a few years ago, but with All Elite Wrestling now in the picture, some fans have wondered if The Big Guy could end up working for the company.
The former WWE Intercontinental Champion recently spoke to The Ring Report about his future, and he noted that right now he's focused on his health, but he plans to figure out his next move with wrestling after he heals.
"Right now, my main priority is just getting healthy. I just had another shoulder scope yesterday which was my second one in two years. I've had ten stem cells procedures and I've got the eleventh coming up on February 11th. That, right now, is my main focus. I want to get as strong and healthy as possible and that will take a few months and then I can evaluate where I am physically and decide what route I want to go with wrestling. I have no doubt that no matter what I choose, it will be the right decision. After leaving WWE, I was hurt first and foremost and I've essentially saved my career and been blessed by the technology that we have with stem cells where I've avoided having five discs fused and a shoulder replacement. I was in a bad way so it looks like I'm going to have a second chance to actually have a new body and do what a lot of performers wouldn't have had the opportunity to do. Where that's at, I don't know, and it honestly hasn't crossed my mind yet because I need to get to a certain level health wise before I know I can push myself at a high level again."
Ryback went on to say that he's happy for everyone involved, and that he thinks the company is good for the wrestling business.
"I think with social media and everything, there's more focus and attention on other things. I think it's great having competition with All Elite Wrestling. I'm very happy for everyone involved. I think it's good for professional wrestlers to have options and there's different promotions that are doing a lot better now because of the visibility social media provides so it is one of those things where you might not have to work for WWE to have a successful career or to make a good amount of money. There's only one WWE machine and I think every performer knows that it's a game there. You have to learn the game. You have to learn the system and it's a different environment, but I can tell you that the crowds that they get are very hard to match elsewhere. I hope All Elite Wrestling is able to do that on a consistent basis. I hope they get a great TV deal and there's nothing bad to say about All Elite Wrestling. I want them to be as successful as humanly possible because it just helps professional wrestling and they seem to have a good infrastructure in place a) financially and b) having guys like Cody. I've known him for a very long time and I know his brain and he's very motivated and having The Young Buck around – I've never met those guys personally – but I feel like they want to make this work and it seems that they're getting the attention and the buzz and that's a great thing."
Do you want to see Ryback in AEW? Sound off in the comments below.