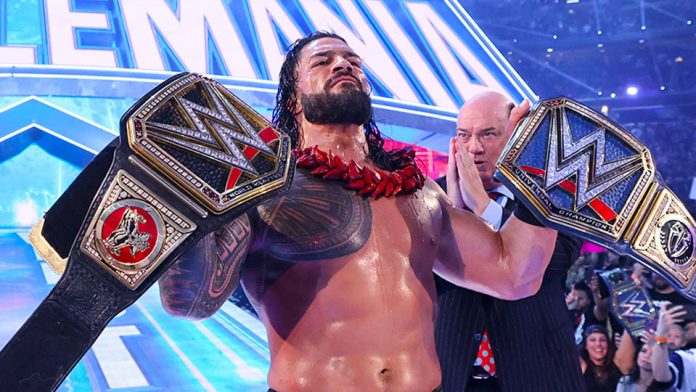 It's been a big year for Roman Reigns as he became the Undisputed WWE Universal Champion when he defeated Brock Lesnar at WrestleMania 38. It seems that Reigns is likely carrying his titles into WrestleMania 39 and some interesting ideas are being discussed.
It was noted in the Wrestling Observer Newsletter that one of the ideas being discussed internally is for Roman Reigns to work both nights at WrestleMania 39. The working idea for that scenario would be for him to face The Rock on one night and Cody Rhodes on the other.
However, those plans aren't definite and it was added that plans for Roman Reigns at WrestleMania likely won't play out like that. There is also said to be talk of splitting up the belts so that Raw has a world championship following WrestleMania.
Anything being discussed at this point is just talk, but WWE is looking to have plans finalized by mid-January prior to the Royal Rumble. Stay tuned for more updates as they become available.