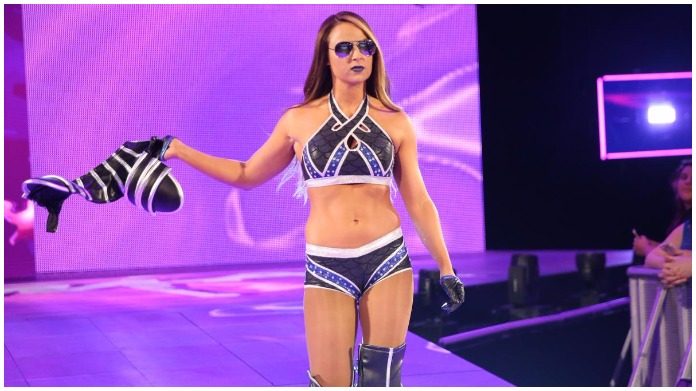 At No Mercy, Alexa Bliss will defend the Raw Women's Title in a Fatal Four Way against Sasha Banks, Nia Jax, and Emma. The Boss and Nia Jax have been involved in the title picture for a while now, but the WWE Universe is excited that Emma will finally get a real shot at becoming Raw Women's Champion.
Related: Nia Jax Takes A Shot At Botched Emmalina Gimmick, Nikki Bella On John Cena's Mic Skills
Emma has taken some losses on Raw over the past few months. She's also been vocal on social media about her unhappiness with her position in WWE. Her involvement in the match at No Mercy may seem like a big change, but there is a bigger reason why she's involved.
Dave Meltzer recently noted on Wrestling Observer Radio that Emma was specifically brought into the Fatal Four Way as a way to protect Nia Jax, Sasha Banks, and Alexa Bliss. It's unclear if WWE officials are planning a title change, but they don't want any of the other women to take a major loss right now.
Therefore, Emma will likely be taking the loss during the match. It's not exactly what she or the WWE Universe had in mind for her push, but it's still a foot in the door. The best thing that she can do is perform to the best of her abilities and that may give her some new chances.