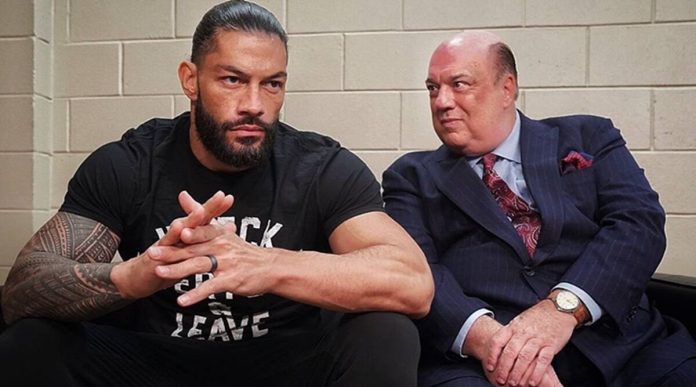 As a manager Paul Heyman has helped several Superstars take their career to the next level. While his on screen pairings with names like Brock Lesnar and Roman Reigns have obviously been massively successful there have been a few other pairings that didn't work out as well.
After Paul Heyman was removed from his role as Executive Director in 2020 there was talk of bringing him back to TV, but he revealed on of Tetragrammaton with Rick Rubin that the list of WWE stars he could have potentially worked with was quite short. Heyman explained how Vince McMahon decided to put him with Roman Reigns, and he also revealed that Ronda Rousey was the only other wrestler he could have worked with.
"One of the few names on this list was Roman Reigns. Another was Brock Lesnar obviously. Another was Ronda Rousey."
"Ronda Rousey was having a baby. Brock Lesnar wasn't coming back with Saudi [Arabia] being down. Kind of left Roman Reigns in there. So Vince calls me in the middle of August, and he says, 'We're gonna take you back into television.'"
"I said 'Okay, what do you got in mind?' And he says, 'I'm gonna put you with somebody…' And I'm trying to tip-toe into a delicate situation here where I'm about to butt heads with him … And he goes, 'I'm envisioning Roman Reigns with Paul Heyman.' And I'm thinking 'Oh my god, he's gonna pull the trigger on this.'"
Paul Heyman has been a vital part of Roman Reigns' act for almost three years now and judging from the way The Bloodline storyline has been playing out the two will likely remain together for some time moving forward. Still it's interesting to think about what a possible Paul Heyman/Ronda Rousey alliance would have been like.
H/T Wrestling Inc.