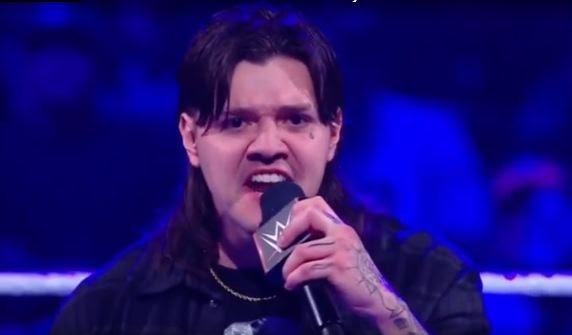 Dominik Mysterio debuted on WWE programming a few years ago and he spent a lot of time working as a babyface alongside his father Rey Mysterio. Since them Dominik has gone on to become one of the top heels in the company, and he's one of the most talked about wrestlers at the moment.
The former SmackDown Tag Team Champion's run with WWE seems to be going quite well, but he recently explained while speaking to G-Moniy that his original plan was to start out on the independent scene.
"Originally, we had plans for me to go independently and had a scheduled debut independently and go through the whole process of doing indie wrestling and hopefully get a tryout with WWE, but I was very blessed and very fortunate to be in the position I'm in and be given these opportunities.
Living up to the Mysterio name, there is definitely some pressure that comes with it, but I'm out there having fun and doing what I can. I can't get too caught up on the pressure and having to live up to the name because he's done so much for the business and the Mysterio name, taking from Mexico, my uncle Rey Mysterio Sr. to making Rey Mysterio a worldwide name. Being able to take Dominik Mysterio and continue the legacy is a blessing. I'm very happy to be a part of it, and hopefully, I continue to do the name justice and slowly start erasing the name Rey Mysterio and keeping Dom Mysterio."
After turning heel last year Dominik aligned himself with The Judgment Day and he's been receiving a healthy amount of TV time since then. He recently faced his father Rey Mysterio at WrestleMania 39, but at this point it seems that their on screen feud will never truly be over.
H/T Fightful