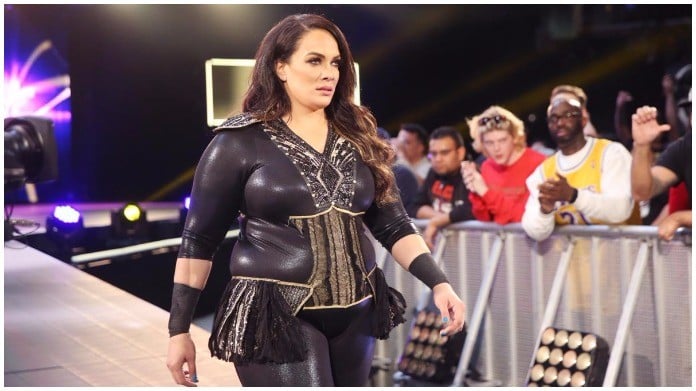 Nia Jax is a force to be reckoned with on Monday Night Raw, and she's definitely not someone that should be taken lightly. The ladies of Raw have found out in the past that stepping up to Nia Jax can be a mistake on their part, and they've lived to regret it.
Jax has feuded with some of the top stars on Raw, and during a recent Q&A session with 9Go!, Nia was asked about her greatest opponents so far.
According to Nia Jax, her greatest opponent so far was Asuka, but she noted that she feels she's also had some good matches with Bayley and Sasha Banks.
She was also asked about her dream opponent for a potential WrestleMania match, and she named SmackDown Live Superstar Tamina.
On paper Nia Jax vs. Tamina looks like it could definitely be an interesting match.
Obviously Nia and Tamina are on separate brands right now, so a WrestleMania match doesn't seem like it's in the cards for WrestleMania 34.
But then again stranger things have happened, and it's impossible to tell how the WWE landscape may change between now and April.
Who do you want to see Nia Jax face at WrestleMania? Sound off in the comments below.
We took your questions to @WWE superstar @NiaJaxWWE and her answers don't disappoint! 😁 We'll have more exclusive Q&As from The Miz, Finn Balor and Alexa Bliss online soon 👌 #9WWE pic.twitter.com/gM0ugueXsg

— 9Go! (@9Go) November 23, 2017