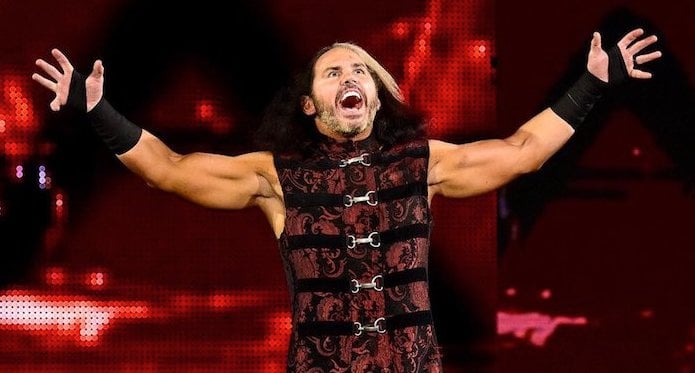 Woken Matt Hardy and Bray Wyatt recently lost the Raw Tag Team Titles, but they'll be getting a shot at redemption tonight on Raw when they challenge the B-Team for the belts.
Over the weekend Hardy was part of the Mattel panel at San Diego International Comic Con, and he also bumped into Noelle Foley at the convention.
Noelle interviewed Matt and when she asked him about his ideal match for WrestleMania next year, he noted that he would love to team up with Brother Nero and Bray Wyatt to face The Shield in a six man tag team match (via Ringside News).
"You know what I think what would be an excellent match? Myself, Brother Nero, and Bray Wyatt vs. The Shield. What a match up that would be."
As we've seen in the past, the members of The Shield have put on some great performances in six man tag team matches.
Whether or not this match will actually come to fruition remains to be seen, but over the last few years Roman Reigns has been competing in singles matches at WrestleMania in the main event, so it certainly wouldn't be surprising to see that trend continue next year.