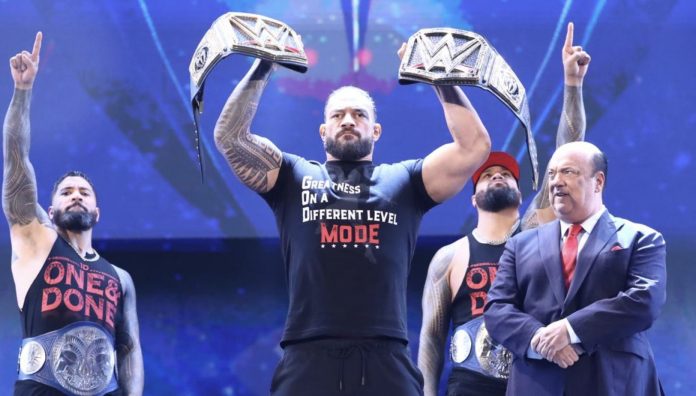 Now that the WrestleMania Backlash premium live event has come and gone all eyes are looking ahead to Hell in a Cell next month. Originally Roman Reigns was featured on the poster for the show, but he was replaced by Cody Rhodes in the latest version of the poster.
Original WWE Hell in a Cell poster and updated WWE Hell in a Cell poster. Roman Reigns is no longer advertised on the poster or WWE's website. pic.twitter.com/1i34eY40uM

— Fightful Wrestling (@Fightful) May 12, 2022
Dave Meltzer recently noted on Wrestling Observer Radio that Roman Reigns will not be wrestling at Hell in a Cell next month. Meltzer also noted that Reigns will not be wrestling at every premium live event, but he will be doing the premium live events over the summer.
Reigns is not being advertised for upcoming live events or TV tapings in July or August. However, it's expected that he will be appearing on TV for the build up to Money in the Bank and SummerSlam. It was noted that he will be on more shows than Brock Lesnar, "but not appreciably more."
Roman Reigns recently signed a new deal with WWE that will reportedly see him work far less dates, and he told the crowd at a recent live event in Trenton, NJ that he's entering a new phase of his career.
Stay tuned for more updates as they become available.