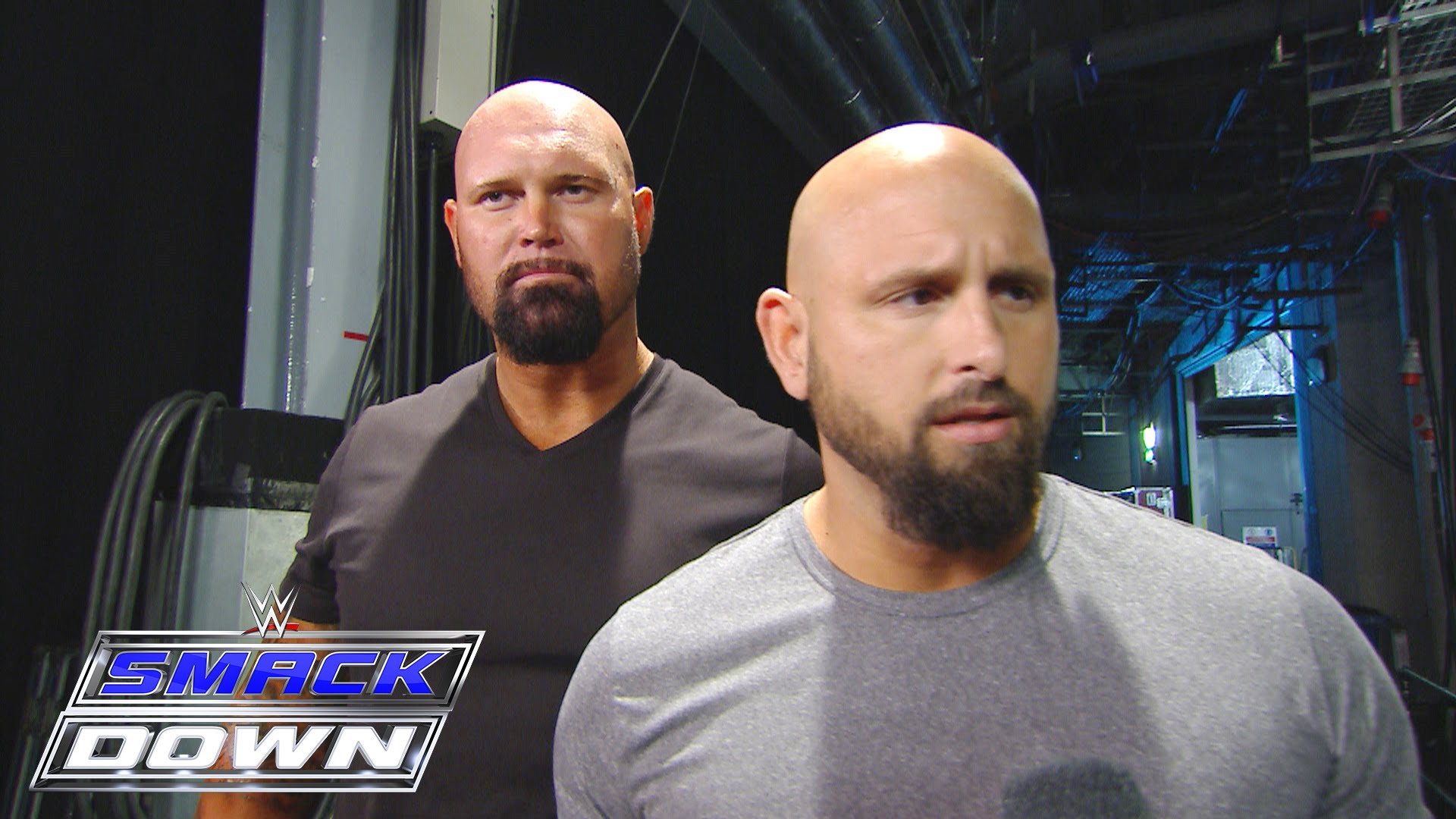 Luke Gallows and Karl Anderson officially announced on SmackDown that they will be facing The Usos on Raw next week. The duo once again decided to get involved in AJ Styles' business as they made their presence felt during his match with The Miz. AJ Styles was facing off against The Miz in a singles match when The Miz got frustrated and tried to leave.
The Miz was walking up the ramp but Gallows and Anderson came out to scare him, and he started walking back to the ring. AJ Styles took advantage of the distraction and attacked The Miz, threw him back in the ring and followed up with the Phenomenal Forearm to put Miz away. After the match AJ celebrated in the ring while Luke Gallows and Karl Anderson stood on the ramp and clapped for him.
Rich Brennan later caught up with Gallows and Anderson and he asked them if their actions during AJ's match with The Miz confirmed that they have aligned themselves with AJ. Gallows says AJ doesn't need their help and that they're just looking to make an impact. Anderson followed up by saying they're going to be making an impact this Monday on Raw when they face off against The Usos.
Earlier in the night AJ Styles appeared on Miz TV and he continued to deny that he had any involvement with the attack that Gallows and Anderson carried out on Roman Reigns. You can check out some highlight videos from Miz TV and AJ's match with The Miz below.