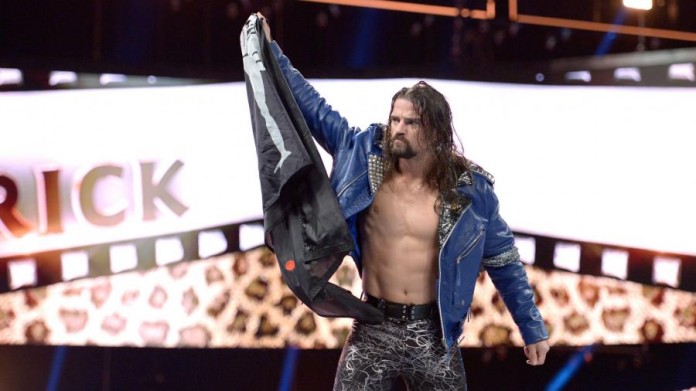 As part of the WWE roster for 15 years, Lilian Garcia has worked with many of the WWE's all-time greats. While other WWE announcers have disappeared from the wrestling world after leaving the company, Lilian has reinvented herself as a podcaster for the AfterBuzz TV network. Her new podcast, Making Their Way To The Ring With Lilian Garcia, not only attracts top talent, but also provides insightful conversations with wrestling-related talent that few other podcasts would.
Brian Kendrick was Lilian's guest on the February 27th edition of Making Their Way To The Ring, and rarely has Brian been so forthcoming in a public setting. He talks about the ups and downs of his career. He addresses the fledging years between his WWE tenures and why he nearly gave up wrestling. He does not shy away from talking about former tag team partner Paul London, when they last spoke and what major differences the two of them have.
Brian Kendrick gets into his upbringing and where his anger issues stem from. He also discusses how he and his wife — former Tough Enough competitor Taylor Matheny — met, and let's just say it wasn't the most traditional of courtships.
Lilian is absolutely onto something with her new podcast, as her conversations are undoubtedly rooted in the credibility she has built with talent via her WWE tenure. Other episodes have featured AJ Styles, Naomi, Mick Foley, Bayley, Torrie Wilson and Rey Mysterio, showing a wide range in interview subjects. It will be interesting to see whether Making Their Way To The Ring eventually includes talent with an axe to grind, or someone from the WWE inner circle, but for now it makes for wonderful weekly listening as it is.
You can check out the Brian Kendrick episode on YouTube by clicking here and on iTunes by clicking here.